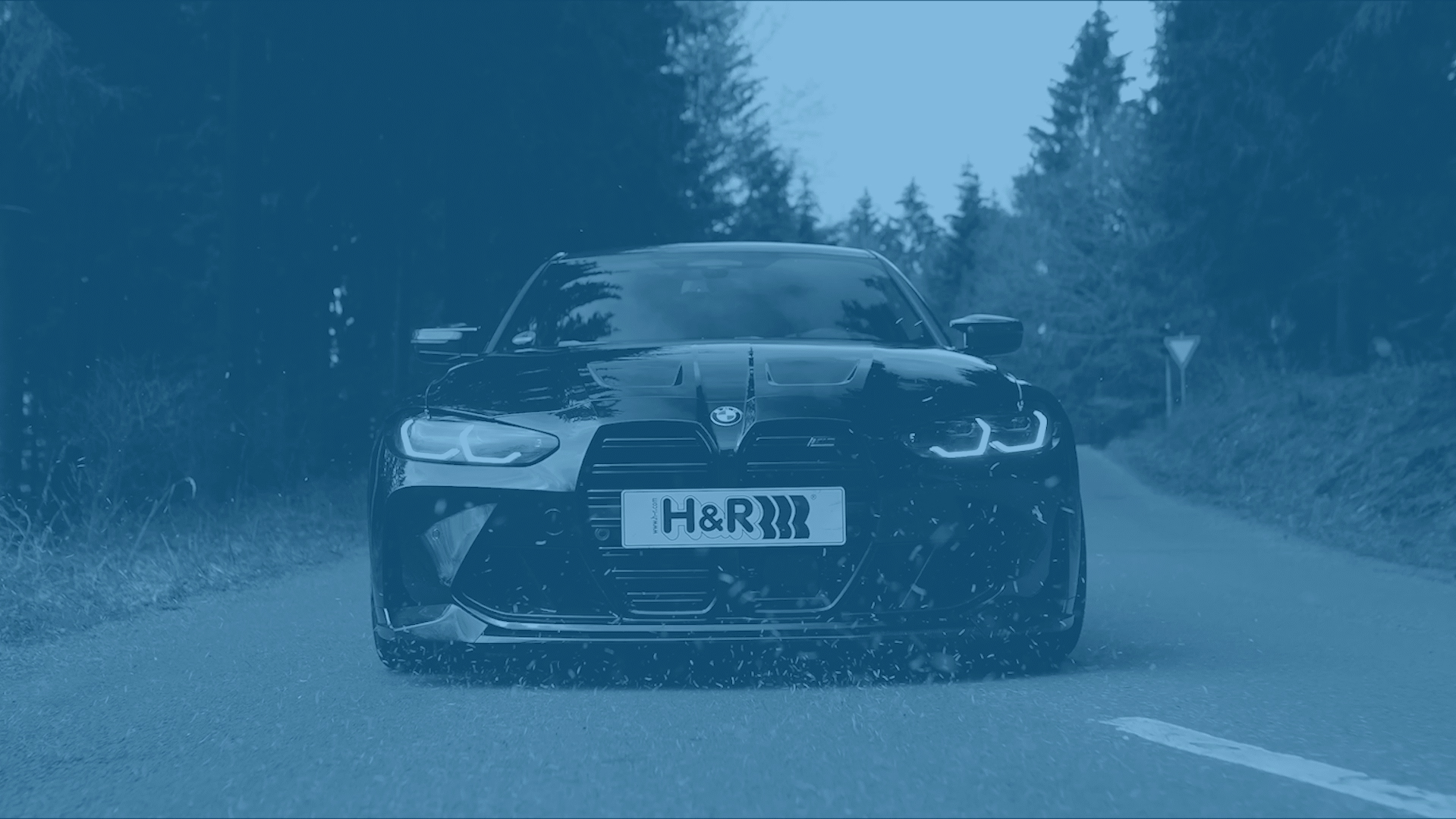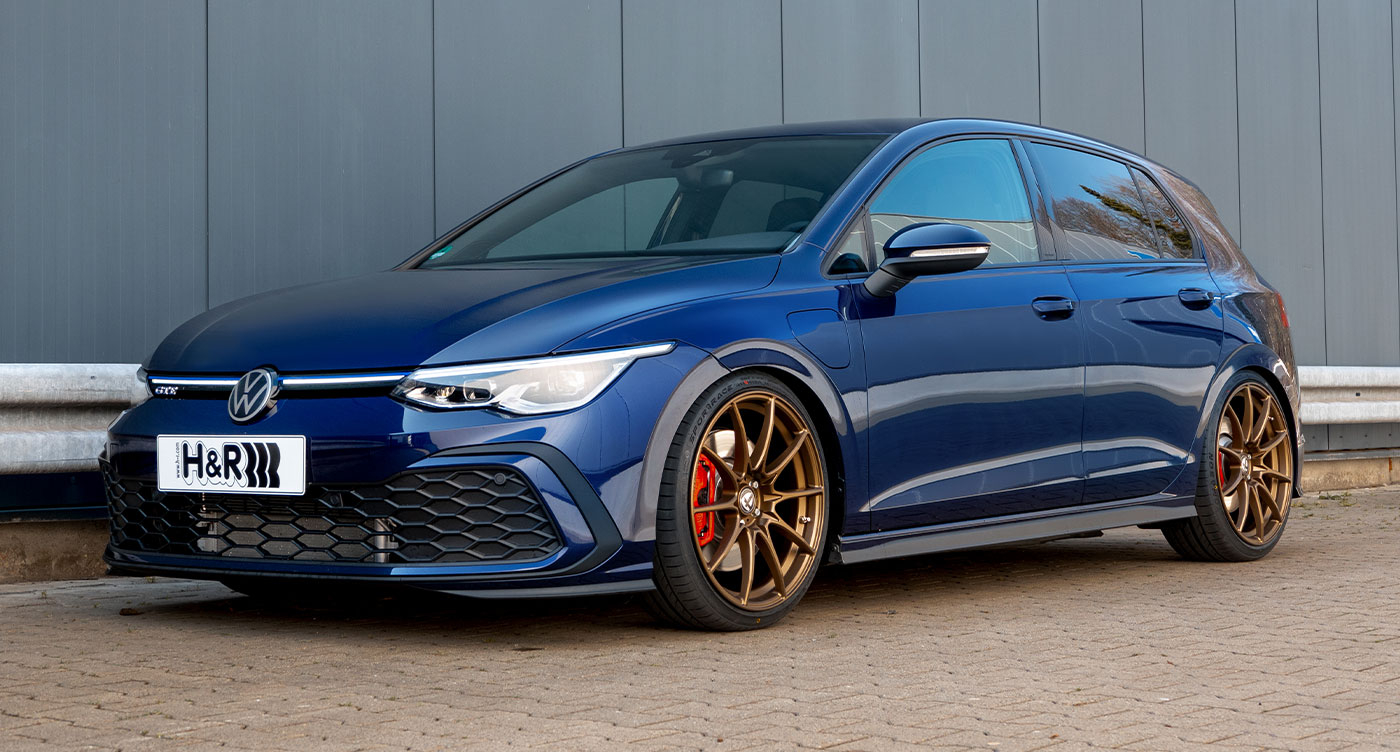 New Products for
H&R coil over suspension for the VW Golf 8 GTE
It goes without saying that the Golf 8 GTE continues the sporty genes of its seven predecessor generations. It also goes without saying that H&R caught up with a coil over suspension for the brand's typical upgrade in terms of even sportier driving characteristics!
This is the only way to adjust the lowering of the vehicle's centre of gravity to a big amount in order to suit the owner's taste. At the front axle the range is between 40-60 mm, at the rear even up to 75 millimetres. This ensures more direct steering behaviour as well as reduced body movement when cornering at speed or during sudden load changes. Nevertheless, the ride comfort remains suitable for long journeys, and the reduced ground clearance perfects the appearance perfectly.
With the optionally available TRAK+ wheel spacers made of high-tensile aluminium, standard and aftermarket wheels can be aligned to the wing edges with millimetre precision.
All H&R components always have the necessary part approvals and are Made in Germany!
H&R components for the VW Golf VIII 1.4 eHybrid and GTE, Type CD
with front strut diameter Ø 55 mm, incl. adaptive damping,
incl. sport suspension, from year of construction 2020
Coil over suspension*
Part No.: 28638-6
Lowering: front 40-60mm / rear 45-70mm
* Note: For vehicles with electronic damper control (DCC, EDC etc.), installation is only permitted in a brand-specific workshop. The display of the electronic damper control must be deactivated in the display (e.g. by means of interference-free, complex resistor plugs which are connected to the valve plugs for the damper adjustment front and rear).
Coil over suspension incl. cancellation kit 93068-1
Part No.: 28638-6s
Lowering: front 40-60mm / rear 45-70mm
Before and after comparison