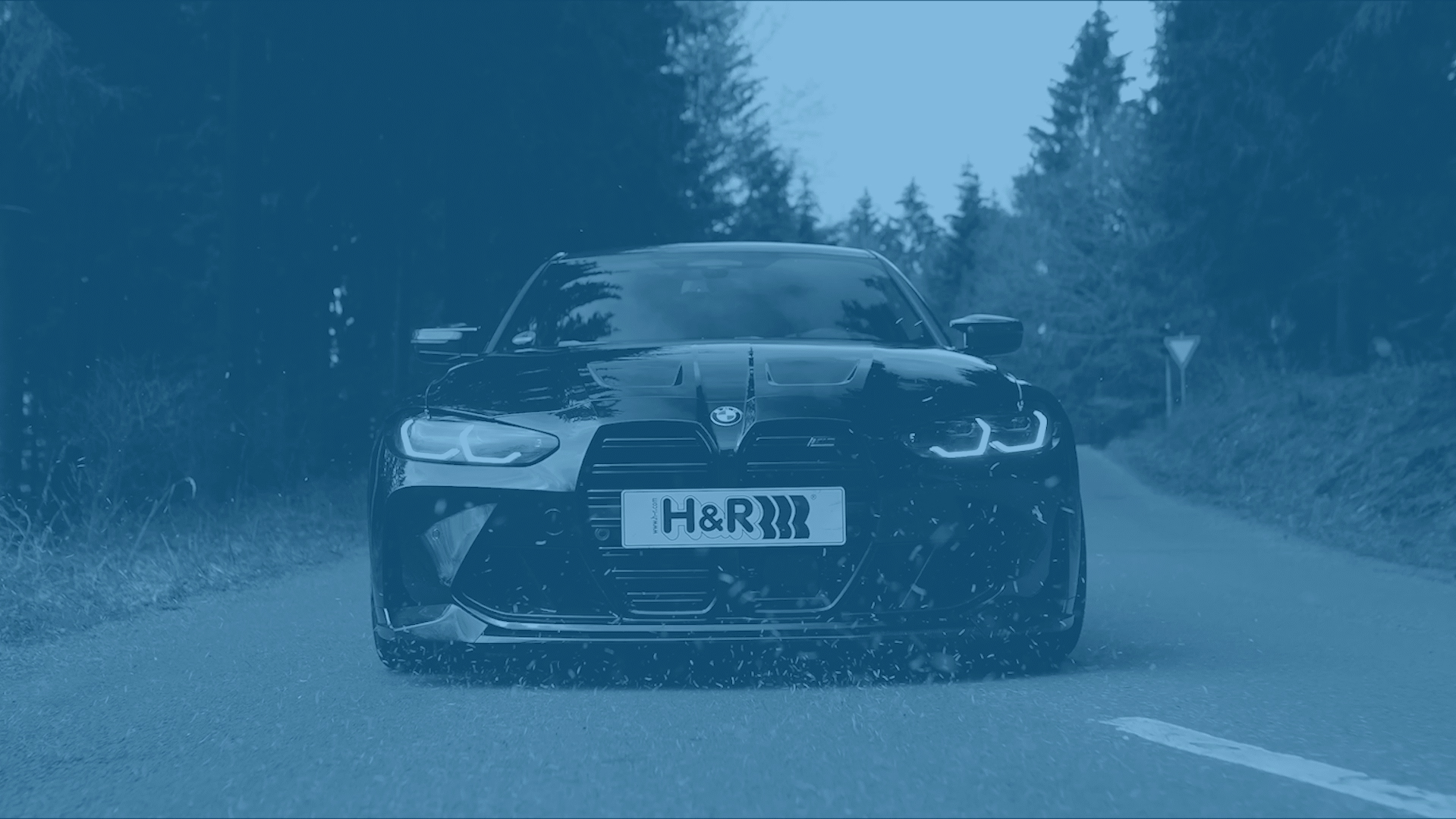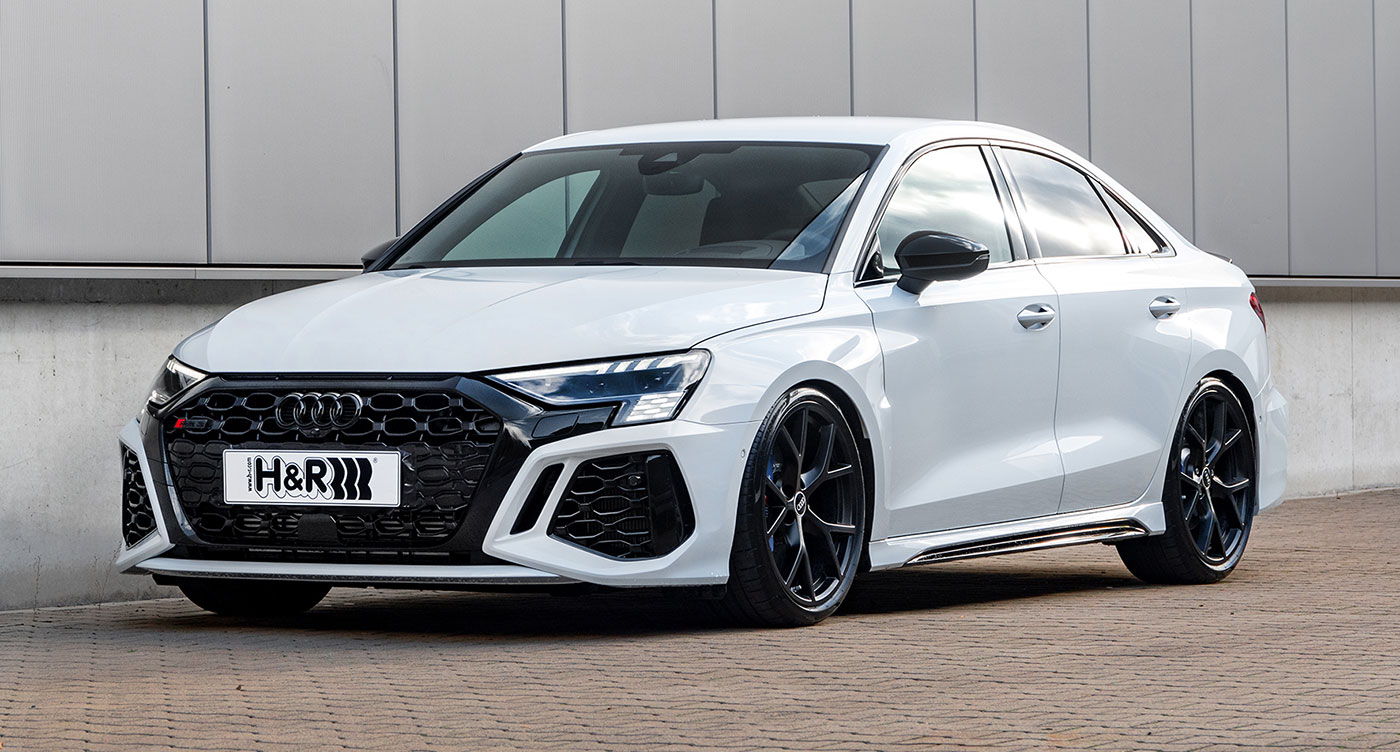 New Products for
New products for Audi RS3
It is impossible to imagine the German automotive industry without the Audi RS3. Comfort, luxury and sportiness, coupled with high-quality materials. The H&R Monotube coil over suspension provides an underpinning of the design and a significantly improved handling by the latest damper technology.
H&R Monotube coil over:
Part no.: 28602-4
Audi RS3 sedan + Sportback (type GY)
only with front-strut ø 55mm,
incl. adaptive shocks*
from year 2021
Lowering: front 20-40 mm / rear 20-45 mm
*) For vehicles with electronic damper control (DCC, EDC, etc.), installation is only permitted in a brand-specific specialist workshop. The display of the electronic control must be (e.g. by means of interference-free, complex resistor plugs which are connected to the valve plugs for the front and rear damper adjustment).
Part no.: 28602-4S
Audi RS3 sedan + Sportback,
only with front-strut ø 55mm,
incl. adaptive shocks,
incl. cancellation kit 93068-1
from year 2021
Lowering: front 20-40 mm / rear 20-45 mm
Before and after comparison
Before and after comparison