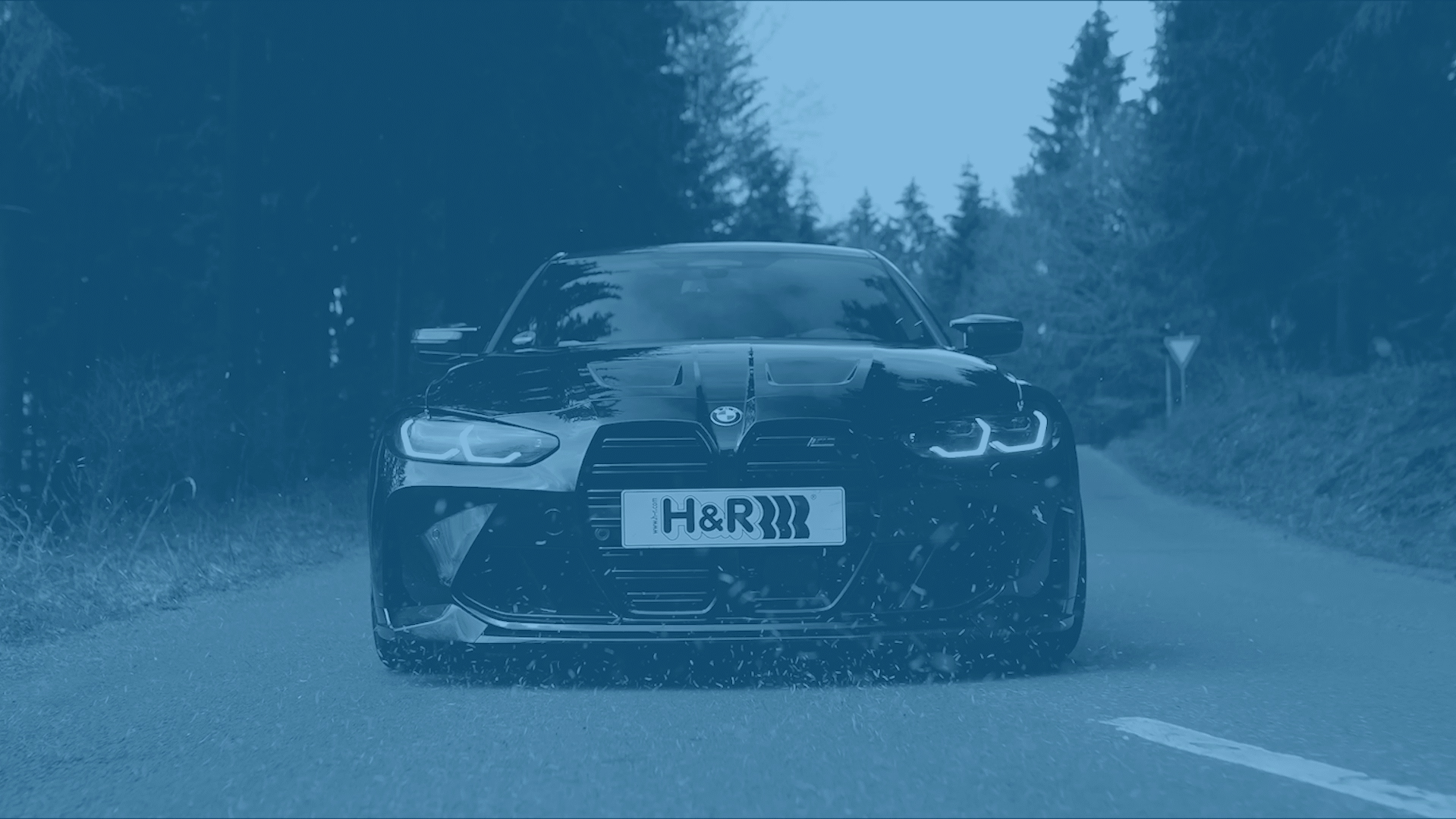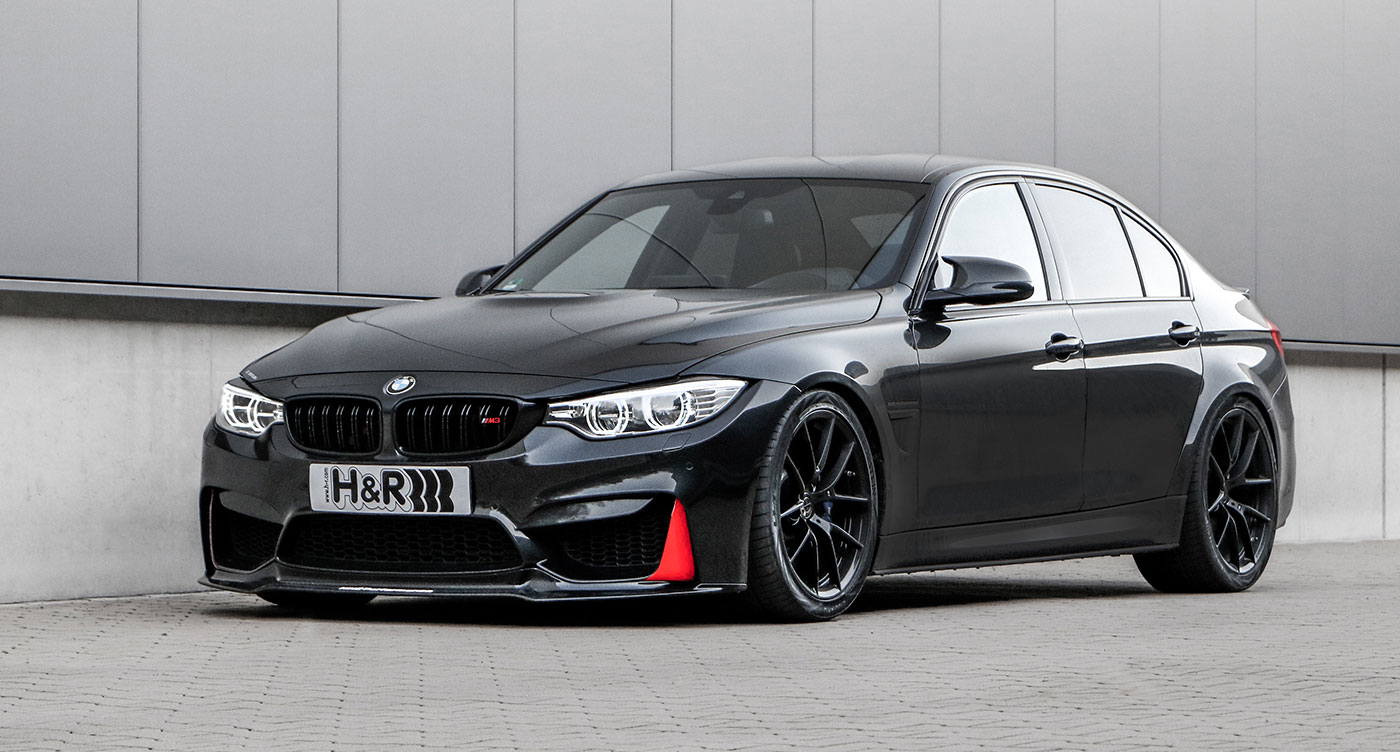 New Products for
New products for BMW M3 (F80)
The BMW M3 is considered one of the ultimate high-performance cars. In spite of its breathtaking performance, this sports car offers quite a respectable utility value. The Bavarians are good at it. But "a little bit more" is always possible. For example with the height-adjustable H&R spring system.
Important to know: The suspension upgrade, also known as the "HVF" system, is used on models with the optional adaptive shocks as well as in the BMW standard version. Either way, the standard dampers are retained. Thanks to the ingenious technology of the H&R height adjustable springs, the vehicle's centre of gravity, moves down on the front axle between 30-45 millimetres, at the rear between 10 and 25mm. This ensures even more direct steering and reduces lateral inclination in fast bends without sacrificing the necessary driving comfort. The optical appearance of the coupe also benefits from this.
Also available are H&R "TRAK +" wheel spacers made of high-tensile aluminium, which can be used to fill the wheel arches of standard wheels and accessory wheels with format and align them with millimetre precision on the outer edges of the mudguard. A further gain in terms of driving dynamics and appearance.
Sport springs, monotube coil overs and sport stabilizers will of course remain in the H&R product range.
All H&R products are 100 percent "Made in Germany" and always have the necessary parts certificates.
H&R HVF systems are only available through selected sales partners.
H&R height adjustable springs for BMW M3 (F80)Type M3
Part Number: 23003-1
Lowering: front 30-45mm / rear 10-25mm
TRAK+ wheel spacers
Silver or black anodized
Widening from 20 mm per axle and bigger
Before and after comparison