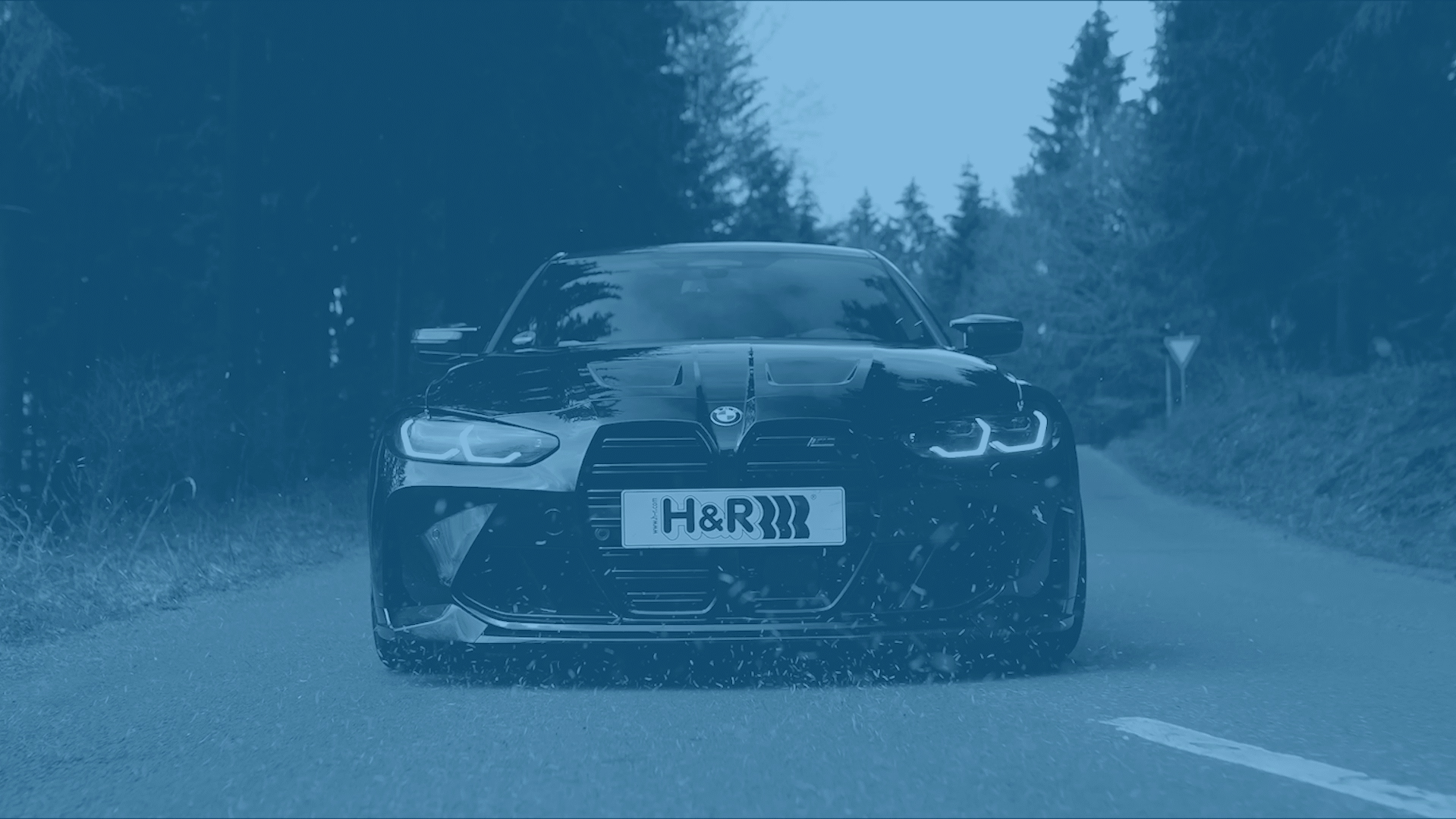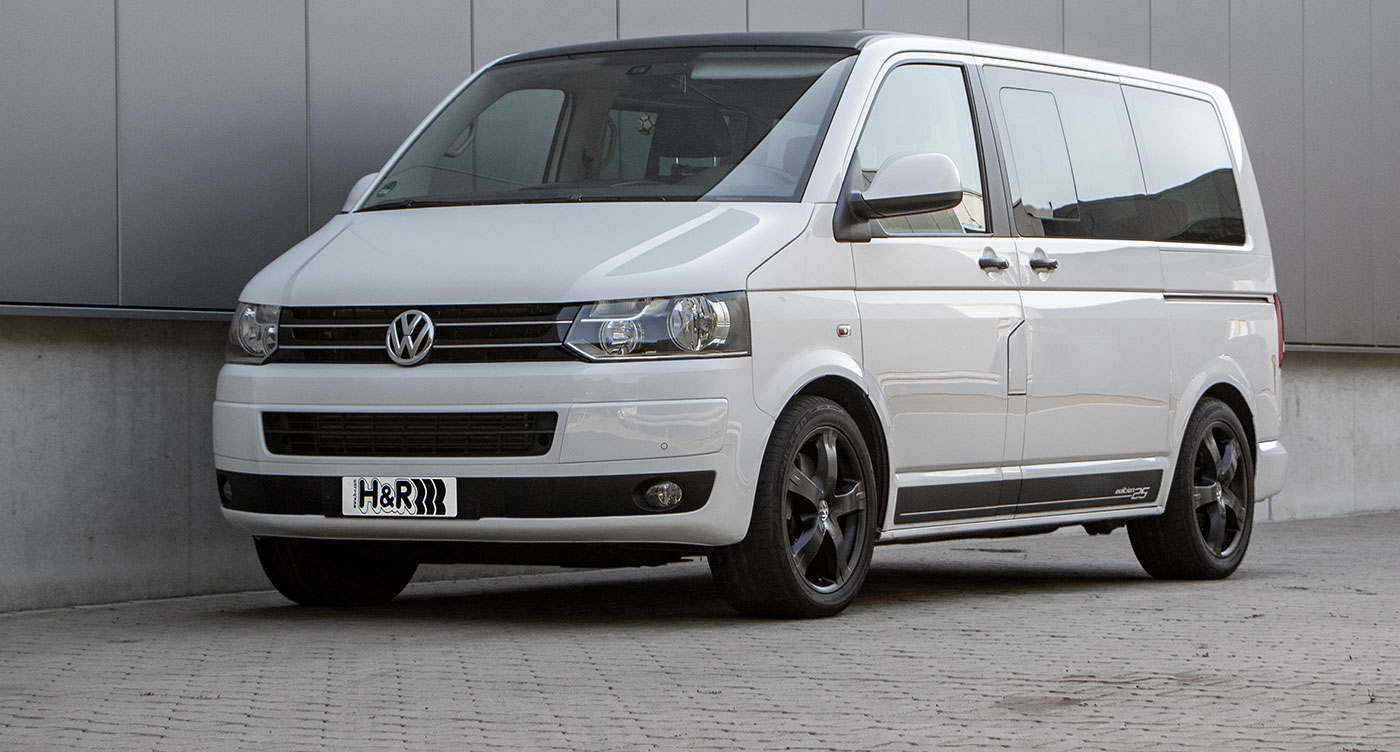 New Products for
World premiere VW Bus T5 and T6
The VW bus has inspired the world for generations. Drudge, service trolley, office mobiles or lifestyle van – the use is manifold. Reason enough for the suspension specialists from H&R – as the first supplier ever – to offer their threaded springs for the popular VW Bus T5 and T6 as of now.
Either way, the Volkswagen standard shocks are retained. H&R height adjustable springs are used in vehicles with all-wheel drive as well as in the 2WD version; the active shocks also work with the also" HVF"-called system of H&R.
The sophisticated technology, variably and precisely adjustable, allows a lowering of the front axle between 25 – 45 millimetres, at the rear the possible lowering is approx. 15 to 50 millimetres. This ensures more direct steering and reduces the body's lateral inclination when cornering at high speeds without sacrificing the necessary driving comfort. Last but not least, the visual appearance also benefits from this modification.
Sport springs, Cup-Kit sport suspensions, Monotube coilo vers, sport stabilizers as well as Trak+ wheel spacers remain in the H&R product range.
All H&R products are 100 percent "Made in Germany" and always have the necessary parts certificates.
H&R height adjustable springs are only available through selected sales partners.
H&R height adjustable spring set for VW Bus T5/T6, 2WD + 4WD
Type: 7HK, 7HKX0, 7J0, 7HM, 7HMA, 7HC, 7HCA
incl. adaptive dampers, incl. OE sport suspension
Part number: 23016-1
Lowering: FA approx. 25-45 mm, RA approx. 15-50 mm
Before and after comparison