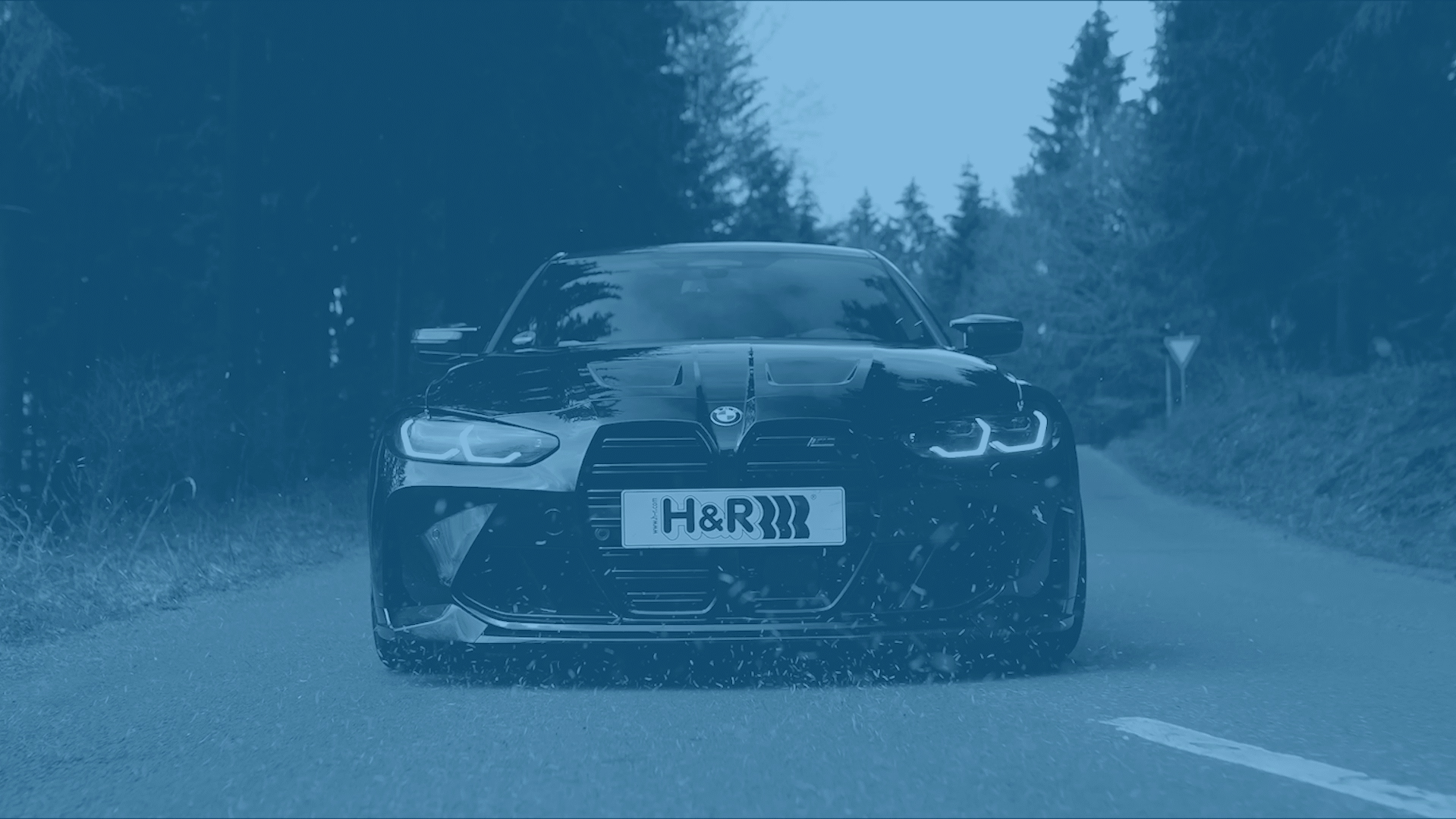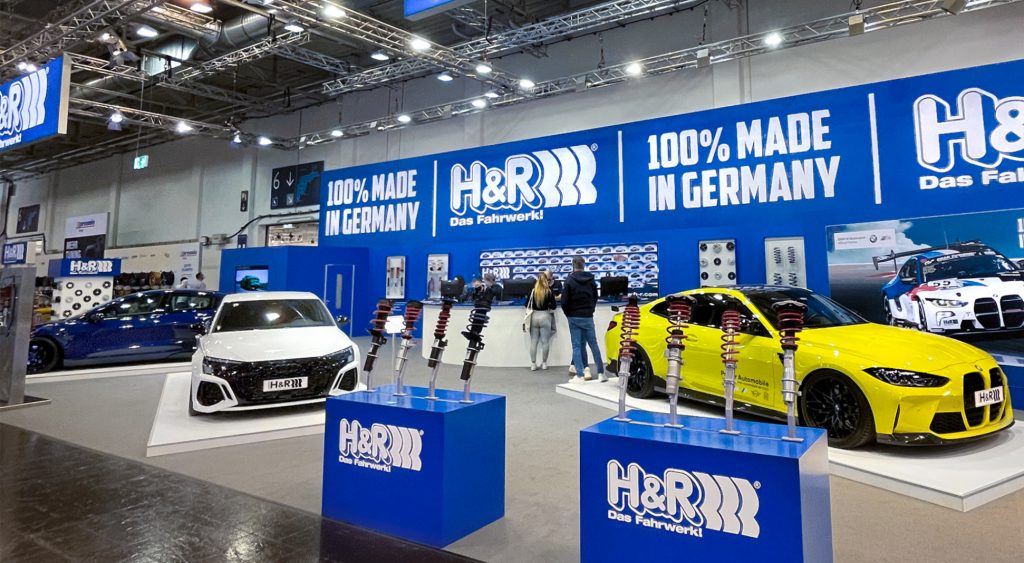 General
H&R AT THE ESSEN MOTOR SHOW 2021
FINALLY. You had to wait a long time and the anticipation was gigantic. This year in Essen it was all about car tuning and much more. Of course, we were there for you and answered all your questions about H&R suspension technology.
It was an extraordinary Essen Motor Show – under strict hygiene regulations and with "3G access control". But after a break of more than a year, the EMS opened its doors again from 26 November to 5 December, as a "Limited Edition". Despite the difficult conditions, the EMS was well attended again this year and brought a smile to the faces of exhibitors and visitors alike.
As always, the annual H&R Aftermovie gives you a small impression of what there was to see on our stand and at the fair. We were happy about every customer, friend and visitor. It's fun to talk to like-minded people about suspension tuning and great projects!
Due to Corona, we have reduced the size of our trade fair presence slightly compared to 2019. Nevertheless, the newly designed stand was open and inviting at the same time. Minimum distances could be maintained, but without having to give up contact with the customer. We are looking forward to next year under hopefully better conditions!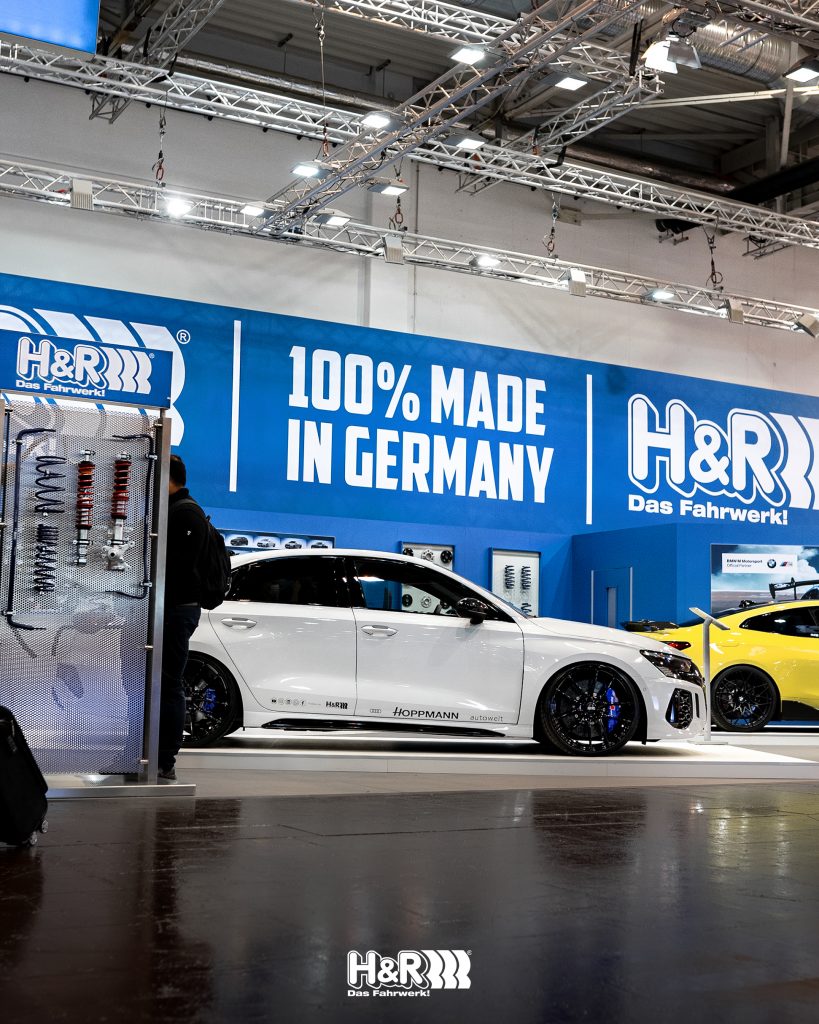 We are happy to present our trade fair cars to you once again. We brought three polarising cars with us to be able to present our suspension components. You will find the vehicle data on the right and left of the picture. If you have any further questions, please do not hesitate to contact us at info@h-r.com.
Audi RS3 Limousine
With our H&R Monotube coilover suspension and the combination of 20″ OZ #Leggera HLT and H&R wheel spacers, it makes quite an impression!
In addition, a performance upgrade from ABT Sportsline was installed so that the standard output of 400 hp could be increased to 450 hp – VMAX 300 km/h! 🏎
H&R Monotube coilover suspension
Art.no.: 28602-4S (incl. cancellation kit)
VA: 20 – 40 mm / HA: 20 – 45 mm
OZ Racing Wheels Leggera HLT (High Light Technology)
20 Zoll | 8,5 J | ET 45 | 10,1 KG
20 Zoll | 9,0 J | ET 35 | 10,9 KG
BMW M4 Competition
Sao Paulo yellow, large air intakes, carbon rear wing and lots of M Performance Parts – stand out like a super sports car!
H&R VFT adjustable lowering springs
Art.no.: 23026-1
BMW M4 incl. M4 Competition Coupé, Type G234M (G82)
2WD, only with adaptive M chassis
VA: 25 – 35 mm / HA: 25 – 40 mm
H&R wheel spacers
Item No.: B2255664 (black)
Item No.: 2255664 (silver)
width per axle 22 mm
installed on the front and rear axle
Startech Tesla Model 3
The Tesla Model 3 is a bestseller in electric mobility worldwide. The version converted by Startech Tuning has plenty of modifications that can be followed into the interior.
To further improve the appearance and driving dynamics, STARTECH sports springs were fitted. These were produced exclusively to Startech specifications by H&R. Of course, we also offer our own sports springs for the Model 3 series.
Art.no.: 28659-1 (4WD)
Lowering VA 30 mm / HA HA 30 mm
Art.no.: 28659-2 (2WD)
Lowering VA 40 mm / HA 35 mm
We look forward to welcoming you again next year!
Do you have a question or need assistance?