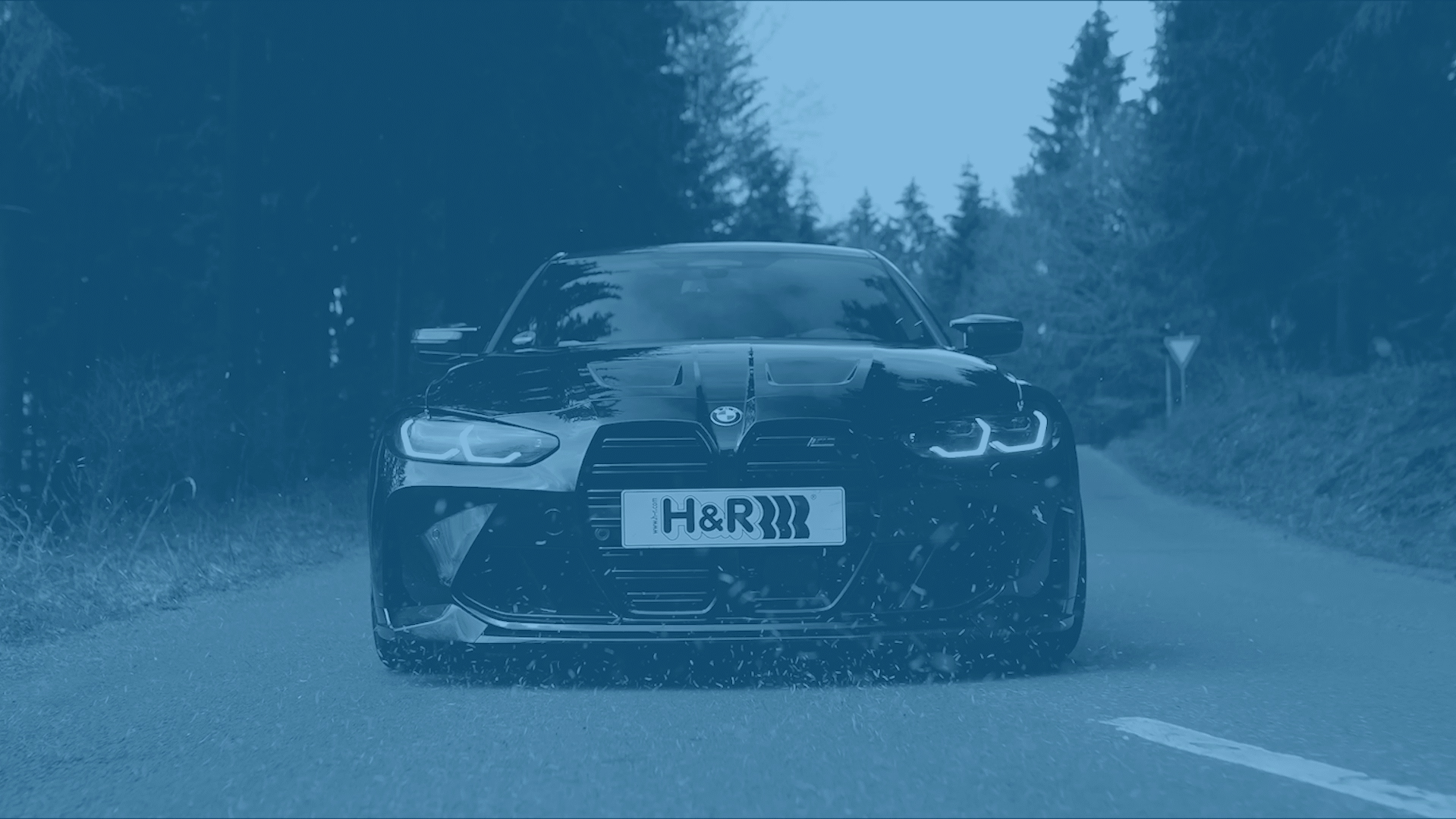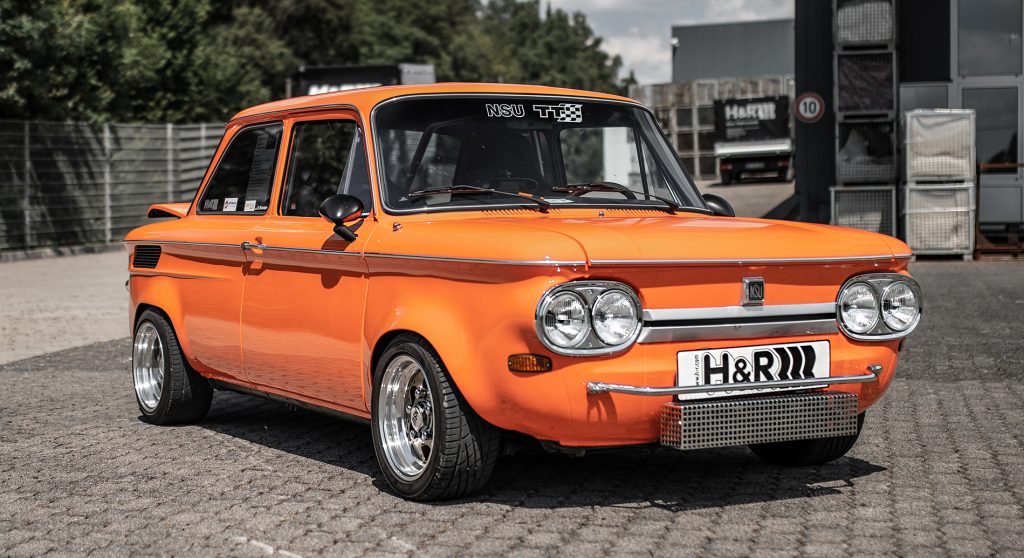 Coil-Over Suspension,Young- & Oldtimer
NSU TT H&R Coil overs
The rear-engined NSU TT was launched in 1967. Modern suspension layout and light weight enabled an amazing manoeuvrability. 65 horsepower were not bad either.
Happy 55th birthday!
Sport and race drivers highly appreciated that the engine can be tuned to a high level, up to the double of the factory power. So it is no wonder that hill racing and slalom became the natural habitat of this nimble rocket. Nevertheless the car and its driver are having fun on B-roads till today.
H&R offers a range of purpose-built suspensions, with and without external damping force adjustment for:
Street / Clubsport, (circuit) race, hill race, slalom race
All suspensions feature threaded aluminum front shock absorbers with race springs, rugged steel rear shock absorbers and aluminum rear height adjusters with race springs.


Examples:
RSS-74-739-1/1-V         Street / Clubsport with damping adjustment
RSS-74-739-1/1             Street / Clubsport without damping adjustment
RSN-74-739-1/1-V        Race with damping adjustment
RSN-74-739-1/1            Race without damping adjustment
RSB-…                           Hill-Race
RSL-…                            Slalom
If you have any further questions, please contact us at the following email address
Do you have a question or need assistance?