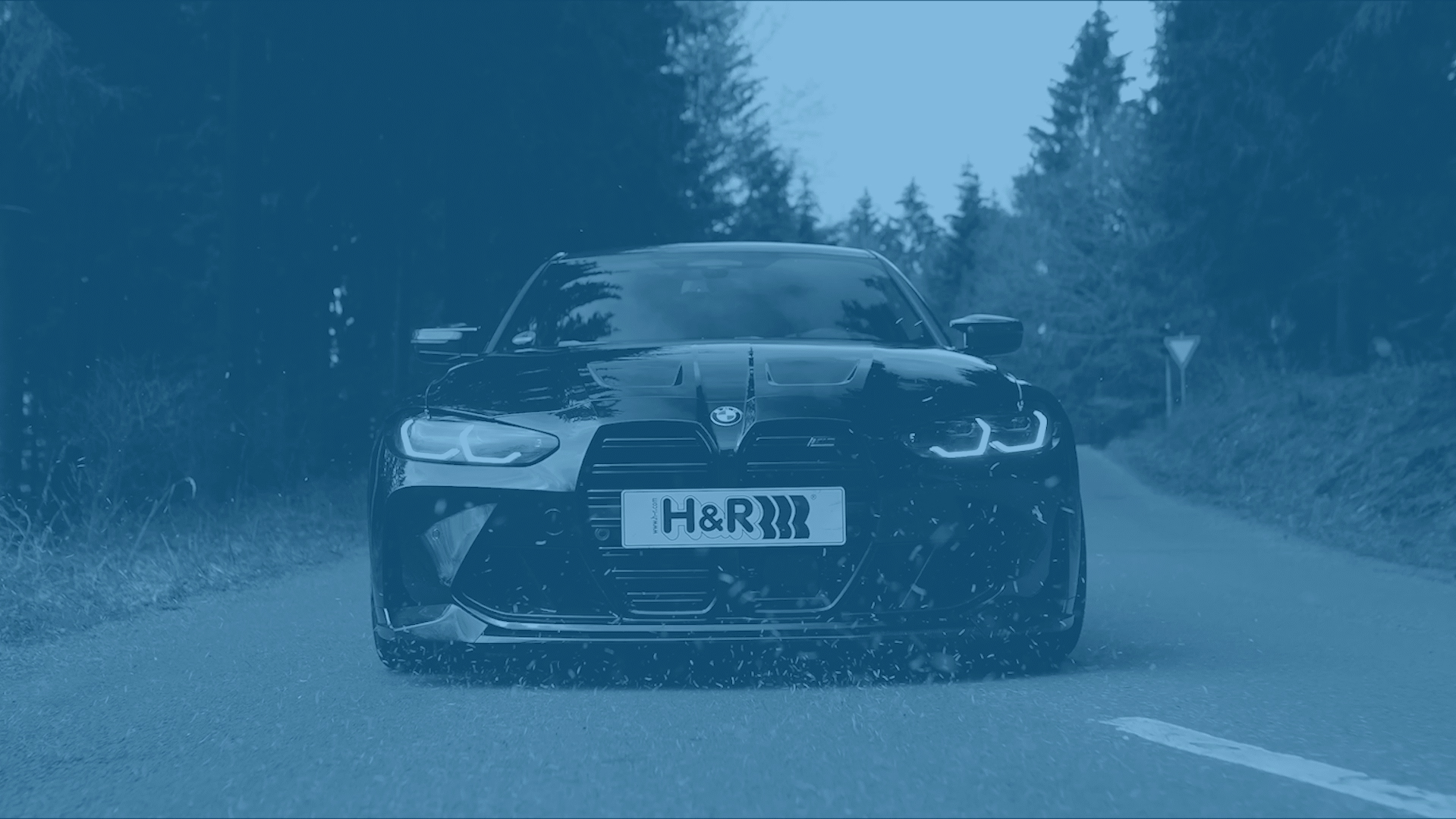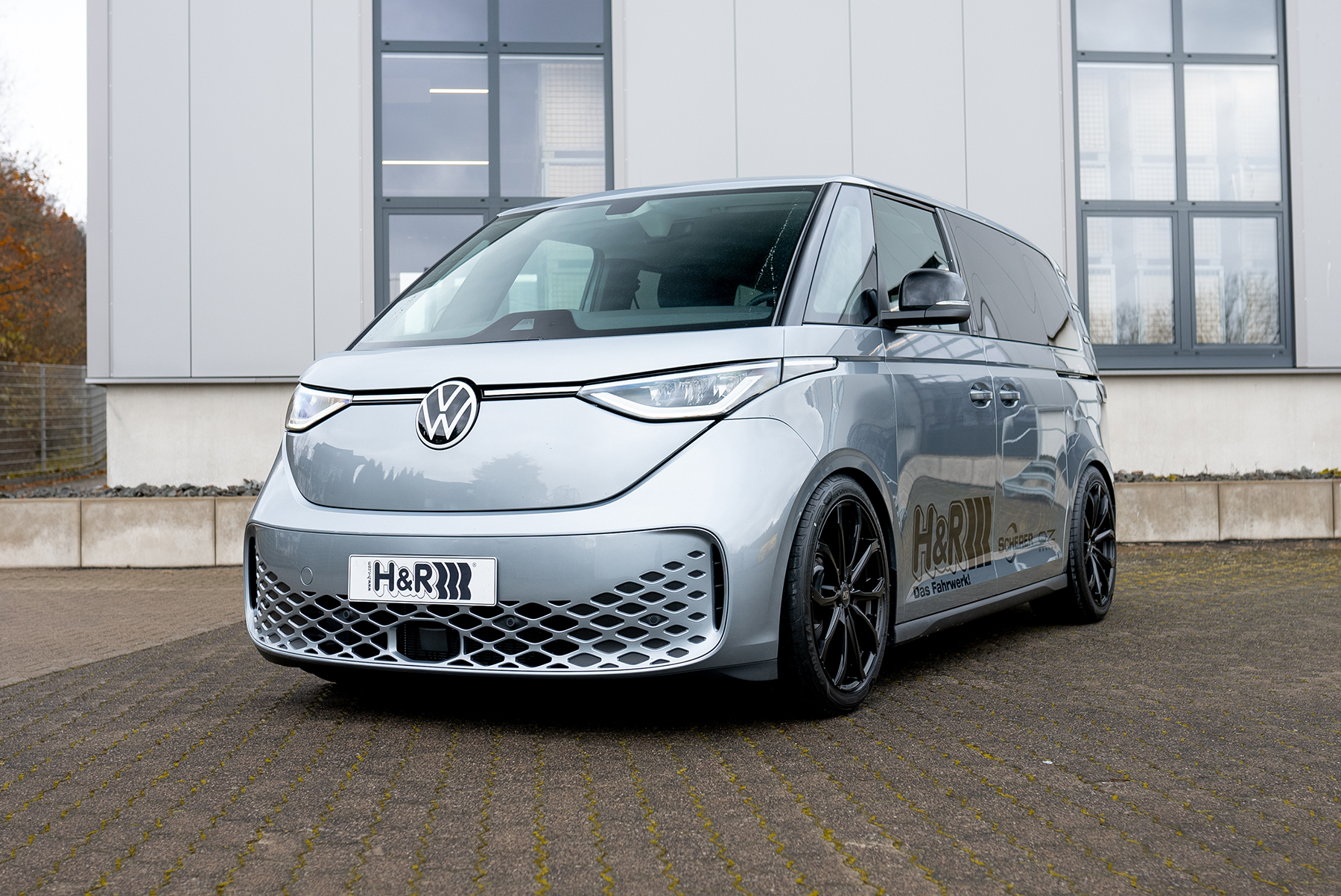 Coil-Over Suspension
Eagerly awaited: H&R coil over suspension for the VW ID.BUZZ
The Bulli, endless expanses, we write the year 2022 – stop!
But now it's getting really exciting and that in the truest sense of the word: Excuse me – VW ID.BUZZ. They already made it palatable in the Star Wars commercials – and they didn't promise too much. Quality as usual, now also purely electrically driven, the new one pleases with irresistible charm – that will be a racer….
…the H&R engineers have also thought and almost in the speed of light put on a H&R Monotube coil over suspension. The finely adjustable vehicle height makes the E-VW look even more stylish. Added to this are reduced body movements and more direct turn-in behaviour, the result of the lowered centre of gravity (up to 70 mm). Thanks to the precise fine-tuning of the suspension elements to the H&R shocks, ride comfort nevertheless remains suitable for long journeys and the payload remains at standard level. So nothing stands in the way of increased driving pleasure!
Optional H&R Trak+ wheel spacers made of high-tensile aluminium promise the perfect wheelbase. Available in silver or black anodized finish, they allow both standard and aftermarket wheels to be aligned to the fender edges with millimetre precision.
As usual with H&R, all products are supplied with the necessary part approval and are Made in Germany!
More info also on the H&R social media channels:
FACEBOOK ➤ https://www.facebook.com/hr.dasfahrwerk
INSTAGRAM➤ https://www.instagram.com/hrspezialfedern/
YOUTUBE ➤ https://www.youtube.com/user/hrspezialfedern
Do you have a question or need assistance?
About H&R

H&R Spezialfedern GmbH & Co.KG is one of the world's leadingmanufacturers of high-quality suspension components with applicationsfor over 3,500 vehicle models. H&R stands for anintensive technology transfer from international motorsports to the development of innovative suspension componentsfor road vehicles. Leading teams from Formula 1, DTM, the long-distance classics Le Mans and Nürburgring as well as other racingseries rely on H&R technology, and so does the automotive industry.
Around 100 employees develop and produce height adjustable springs, sport springs, shock absor-bers, sport and coilover suspensions, wheelspacers, stabilizers and electronic lowering systems. H&R also manufactures compression and tension springs for industrial applications. H&R quality products are manufactured in Germany.
H&R is represented by its own subsidiary in North America.
H&R Spezialfedern GmbH & Co. KG
Elsper Straße 36
57368 Lennestadt / Germany
info@h-r.com
www.h-r.com