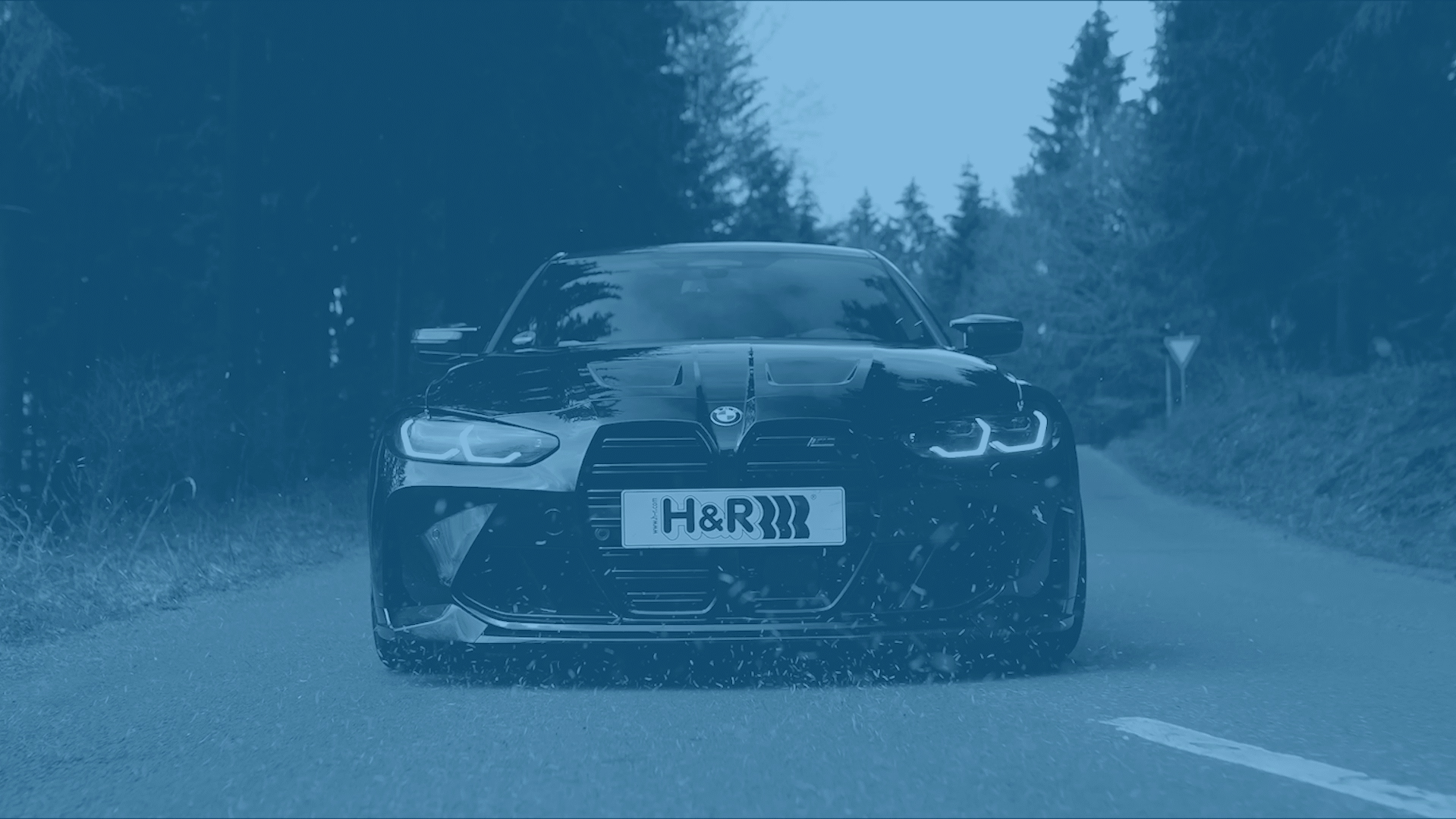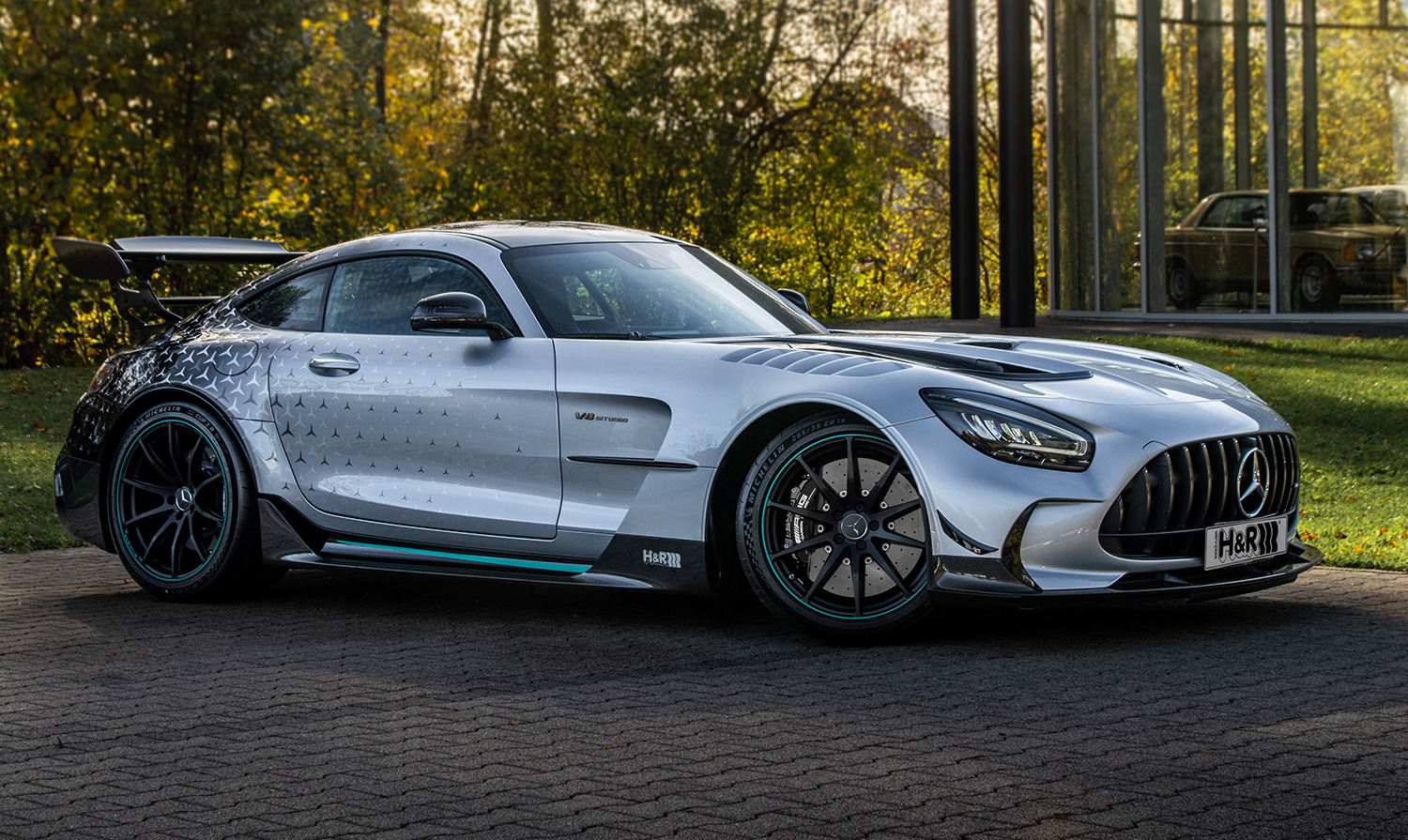 SPECIAL APPLICATION
Sold out and super rare: AMG Black Series P One Edition
Going even more exclusive is difficult: The AMG Black Series P One Edition. A car that you will probably not see often to virtually never again on the road. The prerequisite for the order required the order of the Mercedes high-flyer AMG One, technically a Formula 1 racer with street legal and incredible 1,060 hp system performance. Unfortunately, with a base price of three million (EURO) rather few reserved and also, like the AMG Black Series P One Edition, limited to exclusive 275 copies – but of course already sold out.
The AMG Black Series P One Edition, on the other hand, uses the most powerful AMG V8 engine ever built: 730 hp, 800 Nm of torque. The H&R race springs installed in this copy with their optimized characteristic curve provide the final suspension setup, entirely according to the wishes of its owner.
Weitere Infos auch auf den H&R Scocial Media Kanälen:
FACEBOOK    ➤ https://www.facebook.com/hr.dasfahrwerk
INSTAGRAM   ➤ https://www.instagram.com/hrspezialfedern/
YOUTUBE        ➤ https://www.youtube.com/user/hrspezialfedern
Do you have a question or need assistance?
About H&R
H&R Spezialfedern GmbH & Co.KG is one of the world's leadingmanufacturers of high-quality suspension components with applicationsfor over 3,500 vehicle models.
H&R stands for anintensive technology transfer from international motorsports to the development of
innovative suspension componentsfor road vehicles. Leading teams from Formula 1, DTM, the long-distance classics Le Mans and Nürburgring as well as other racingseries rely on H&R technology, and so does the automotive industry.
Around 100 employees develop and produce height adjustable springs, sport springs, shock absor-bers, sport and coilover suspensions, wheelspacers, stabilizers and electronic lowering systems. H&R also manufactures compression and tension springs for industrial applications. H&R quality products are manufactured in Germany.
H&R is represented by its own subsidiary in North America.
H&R Spezialfedern GmbH & Co. KG
Elsper Straße 36
57368 Lennestadt / Germany
info@h-r.com
www.h-r.com