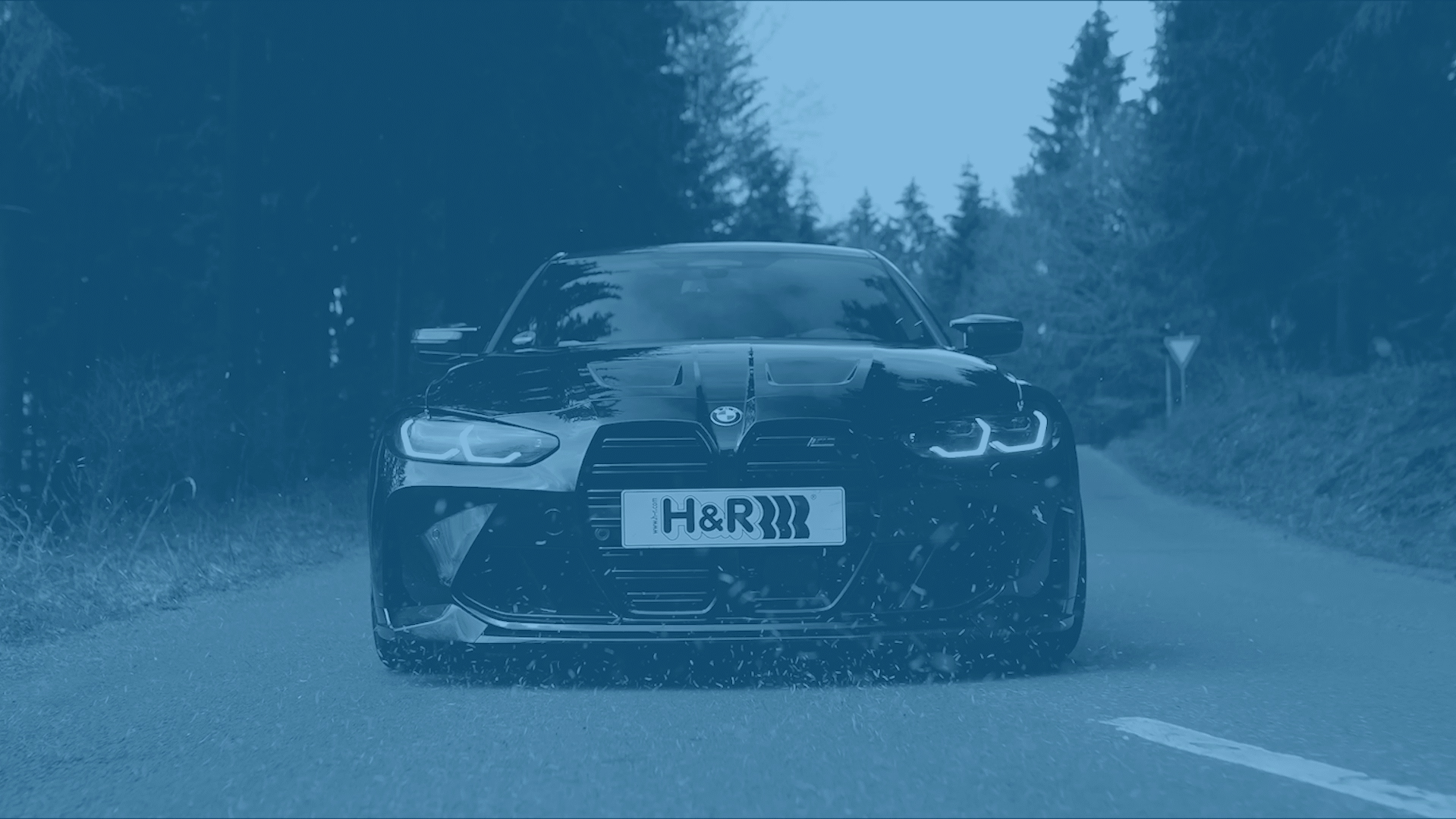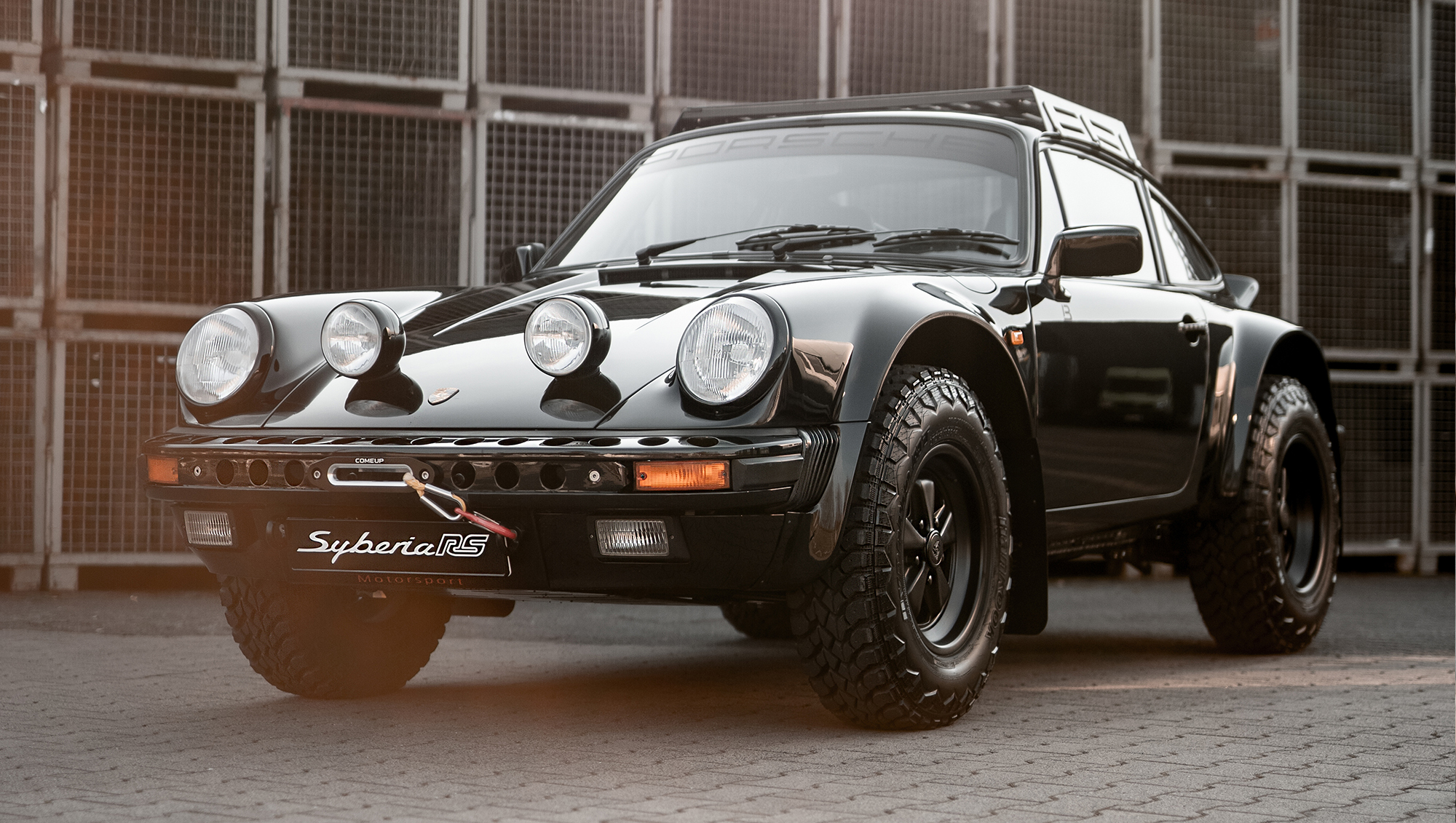 Coil-Over Suspension,Young- & Oldtimer
Back to the future: H&R develops suspension for the Syberia RS
Kai Burkhard didn't necessarily have mainstream in mind when he came up with the idea for the Syberia RS in 2017, a 911 for all occasions.
An '86 Porsche G model provided the basis. Various design drafts were followed by the adaptation of the wheel cutouts along with the production of the fender flares, the installation of a massive roll cage, and the implementation on the theme of "offroad tires on Fuchs rims," a chapter in itself. Countless other jobs took months to complete. Even the interior was reworked according to Kai's ideas.
When it came to perfecting traction, dynamics and ride comfort, the "Taylor-Made" department of H&R Spezialfedern came into play. The standard suspension of the G-model did not offer a basis to meet the demands of the client. So the H&R engineers discarded the standard Porsche torsion bars and built a completely new suspension geometry. The torsion bars are now replaced by custom-made spring-carrying shock absorbers with variable height adjustment, which were tuned to the immense suspension travel. This was accompanied by the construction of special spring plates and support bearings, while RS stabilizers provide the necessary directional stability and fine-tune the handling. The result of the final test drives met with complete enthusiasm.
Whether Burkhard Industries' idea has anything to do with the current presentation of the new Porsche 911 Dakar model can only be assumed at this point, although a certain similarity cannot be dismissed out of hand. But sometimes sooner is later!
Technical details:
SYBERIA RS project
BASIS 1986 Porsche 911 Carrera 3,2, Project SYBERIA RS
ENGINE original
BODY Metal / Carbon custom made
TRANSMISSION 915 Short Ratio
SUSPENSION Custom made by H&R
INTERIOR Recaro seats/ Fly-Off brake / Alcantara upholstery
WHEELS 16″ x 7″ (front) / 16″ x 8″ (rear) Fuchs rims
TIRES Hankook DynaPro Mud Terrain
HEADLIGHT all LED
WINCH Come up 3,5 tons
EXHAUST stainless steel custom made with ceramic coating
DIFFERENTIAL Diff-lock with lock
More info also on the H&R social media channels:
FACEBOOK    ➤ https://www.facebook.com/hr.dasfahrwerk
INSTAGRAM   ➤ https://www.instagram.com/hrspezialfedern/
Do you have a question or need assistance?
About H&R
---

H&R Spezialfedern GmbH & Co.KG is one of the world's leadingmanufacturers of high-quality suspension components with applicationsfor over 3,500 vehicle models. H&R stands for anintensive technology transfer from international motorsports to the development of innovative suspension componentsfor road vehicles. Leading teams from Formula 1, DTM, the long-distance classics Le Mans and Nürburgring as well as other racingseries rely on H&R technology, and so does the automotive industry. Around 100 employees develop and produce height adjustable springs, sport springs, shock absor-bers, sport and coilover suspensions, wheelspacers, stabilizers and electronic lowering systems. H&R also manufactures compression and tension springs for industrial applications. H&R quality products are manufactured in Germany.
H&R is represented by its own subsidiary in North America.
H&R Spezialfedern GmbH & Co. KG
Elsper Straße 36
57368 Lennestadt / Germany
info@h-r.com
www.h-r.com