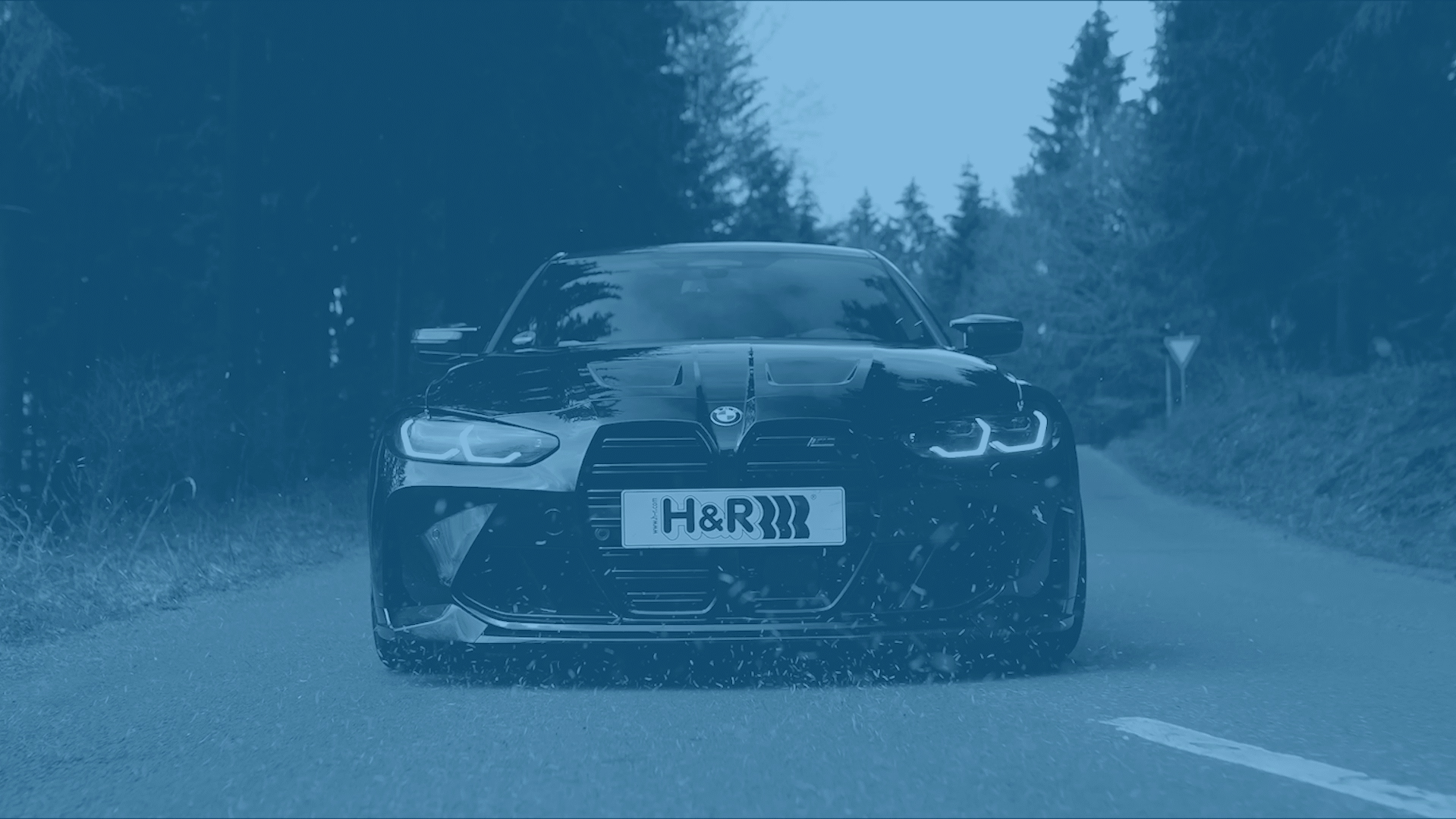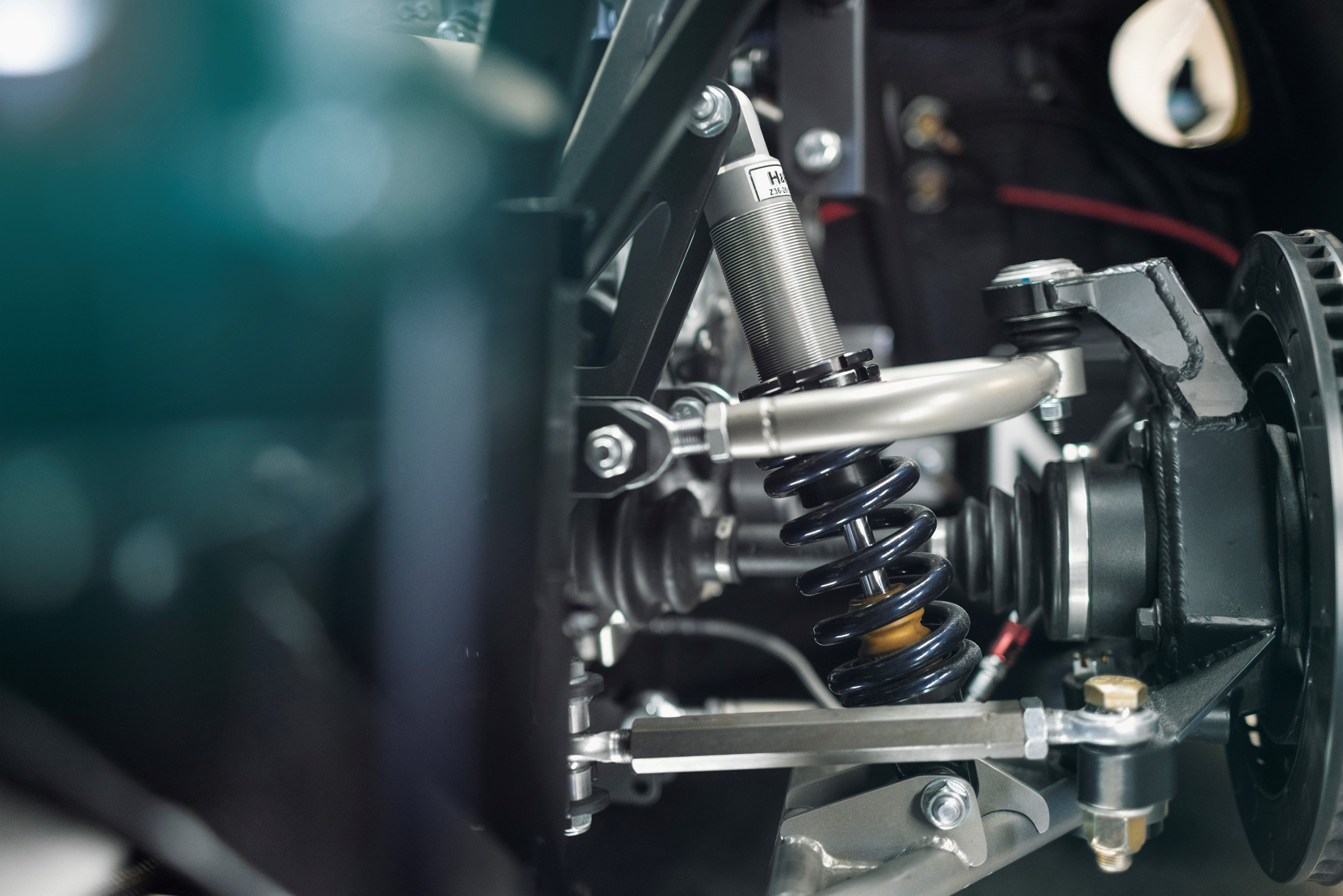 Coil-Over Suspension
Without limit: Stance Works 244 GTK
Mike Burroughs, owner of the Californian iconic Stance Works, is known for his radical vehicle conversions. The 244 GTK now launched at SEMA  Las Vegas, however, goes beyond all dimensions.
The basis was an '81 Ferrari 308GTBi with just 61,000 kilometres driven, which was transformed without any inhibitions. In addition to the extroverted wide-body kit, however, special work was done under the skin. Mike replaced the Maranello – V8 by a Honda K24 4-cylinder engine, which brings an unbelievable 1,200 HP now after profound mechanical updates with the help of a Garret G42 turbocharger.
This fact alone implements that not much of the Ferrari's further technical basis remained.
This applies in particular to the suspension, which was provided with a completely new layout, designed and produced by H&R special springs. The adapted H&R Monotube aluminium coil over suspension provides the necessary grip and traction, H&R TRAK+ wheel spacers for the optimal position of the ROC-H wheels in the Liberty Walk widened wheel arches!
1981 Ferrari "244 GTK" made by Stance Works / USA
(Originally a 308 GTBi)
1200HP
2377lbs/1078 KG
Body:
Liberty Walk fender flares and front valence
RS Future front splitter
RS Future side skirts
RS Future rear diffuser
RS Future rear wing
Ducted hood built in collaboration with Son of Cobra
Hella Jumbo 220 fog lamps
288 GTO-style front bumper
Rear bumper delete
Gloss White wrap by All City Wraps in Costa Mesa, CA
Engine:
Honda K24 "KT1000" built by 4Piston Racing Engines
-RR rigid ductile iron sleeve
-Saenz Performance Series I-Beam Connecting Rod 1200hp
-Wiseco HD flat top piston with tool steel wrist pin
-ACL race bearings, ARP fasteners, exclusive 4P spec head gasket
-4P Pro TSX CNC Cylinder Head with Ferrea super alloy plus valves,
Valve springs, retainers, and locks
-4P tool steel billet Outlaw Turbo camshafts and adjustable cam gears
-VTEC Killer variable timing delete
-4P Roller rocker upgrade
-All new Honda timing components and hardware
-Dailey Engineering dry sump system
-Skunk2 Magnesium Valve Cover
Turbo, Cooling, and Oiling:
-Pracworks carbon intake manifold
-CSF water to air intercooler core
-Vibrant Performance charge piping
-Vibrant Performance HD Clamps
-Custom Tturbo Manifold
-Garrett G42-1200 Compact turbocharger
-Turbosmart Progate 50 wastegate
-Turbosmart Gen-V Raceport blow-off valve
-Bosch 80mm DBW Throttle Body
-Pracworks Fuel Rail
-Injector Dynamics ID1700-XDS Fuel Injectors
-Custom Harmon Racing Fuel Cell
-Weldon 1100-A Fuel Pump
-Turbosmart Fuel Pressure Regulator
-Meziere 20-gpm Intercooler Water Pump
-Meziere 55-gpm Engine Water Pump
-CSF Heat Exchanger
-CSF Radiator
-Vibrant Performance Plumbing for oil, coolant, and fuel
-Custom Exhaust and Wastegate Dump Pipe
Driveline:
-Quaife QKE8J 5-speed sequential transmission
-Quaife ATB Differential
-Driveshaft Shop Custom 1000hp Axles
Suspension & Running Gear:
-H&R® Special Springs aluminum-bodied monotube motorsport coilovers
-Custom tubular control arms, upper and lower, for improved geometry
-Custom uprights
-C6 Corvette wheel hubs
-Extended Wheel Studs
-H&R TRAK+® Wheel Spacers
-AP Racing Pro-5000R Brakes (6 pot front, 4 pot rear)
-Rotiform ROC-H Wheels:
18×10.5 Front, 275/35R18 Nitto NT01s
18×12 Rear, 315/30R18 Nitto NT01s
Interior:
-Sabelt X-PAD seats
-Haltech IC7 digital dash
-Haltech 15-button CAN Keypad
-Custom door panels in black Alcantara
-Reupholstered parcel shelf in black Alcantara
-Custom lightweight black perlon felt carpet
-Quaife sequential shift lever/tower
-Battlecraft quick release for steering wheel
-Narita Dogfight steering wheel
-Custom center console
-Custom rear bulkhead covers
More info also on the H&R social media channels:
FACEBOOK    ➤ https://www.facebook.com/hr.dasfahrwerk
INSTAGRAM   ➤ https://www.instagram.com/hrspezialfedern/
YOUTUBE        ➤ https://www.youtube.com/user/hrspezialfedern
Do you have a question or need assistance?
About H&R
H&R Spezialfedern GmbH & Co.KG is one of the world's leadingmanufacturers of high-quality suspension components with applicationsfor over 3,500 vehicle models.
H&R stands for anintensive technology transfer from international motorsports to the development of
innovative suspension componentsfor road vehicles. Leading teams from Formula 1, DTM, the long-distance classics Le Mans and Nürburgring as well as other racingseries rely on H&R technology, and so does the automotive industry.
Around 100 employees develop and produce height adjustable springs, sport springs, shock absor-bers, sport and coilover suspensions, wheelspacers, stabilizers and electronic lowering systems. H&R also manufactures compression and tension springs for industrial applications. H&R quality products are manufactured in Germany.
H&R is represented by its own subsidiary in North America.
H&R Spezialfedern GmbH & Co. KG
Elsper Straße 36
57368 Lennestadt / Germany
info@h-r.com
www.h-r.com