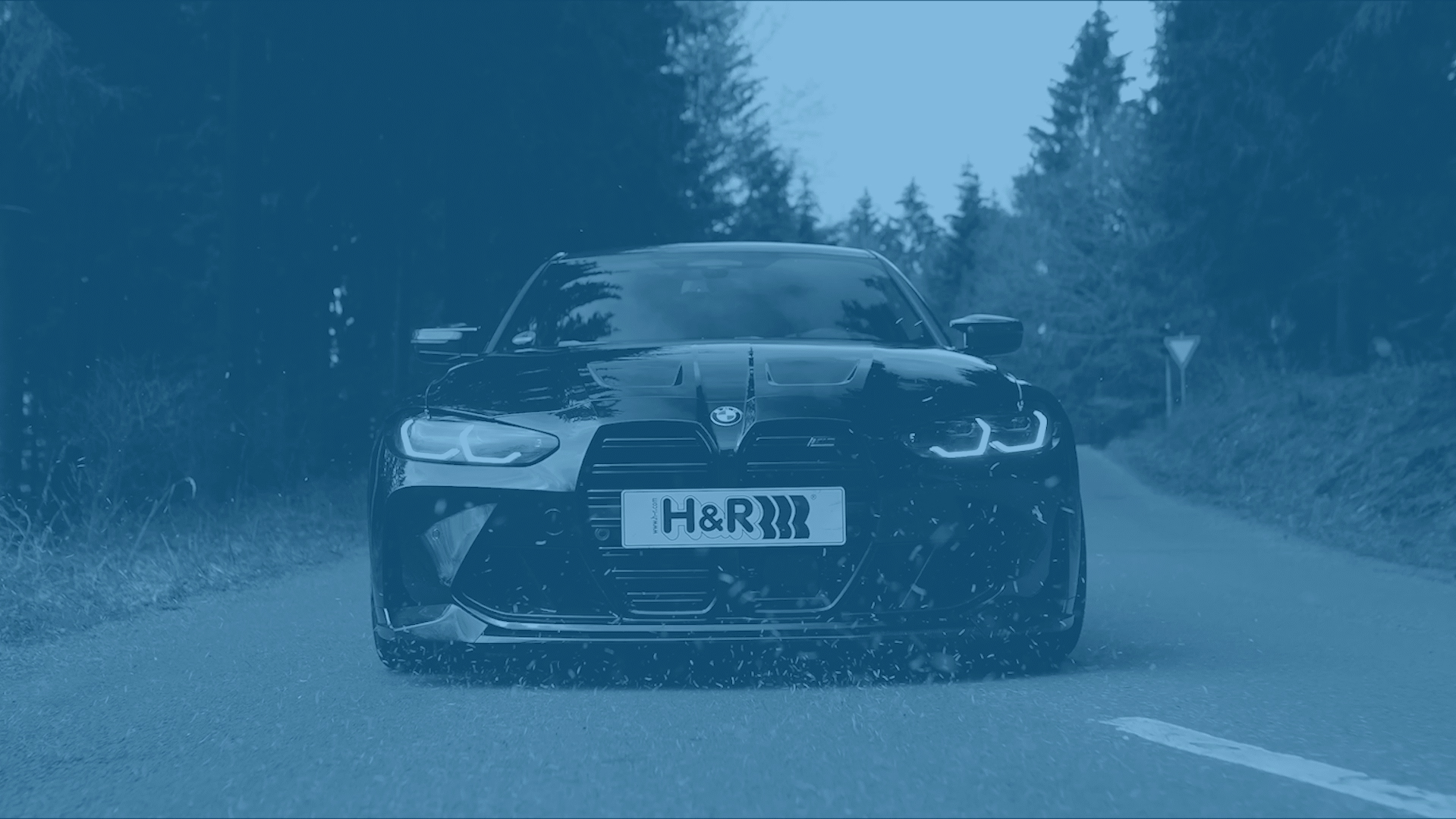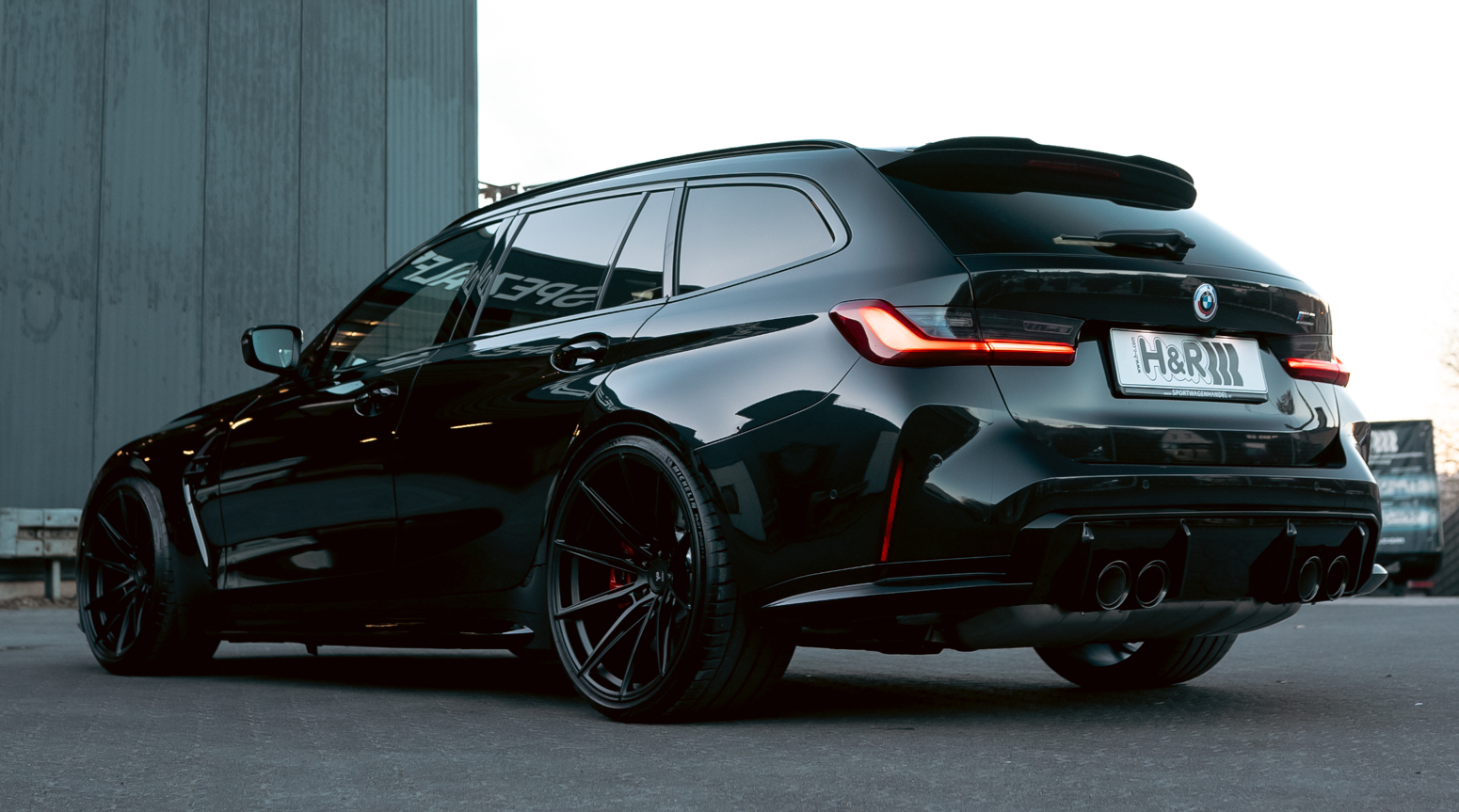 VTF - adjustable springs
H&R HEIGHT ADJUSTABLE SPRINGS FOR THE BMW M3 TOURING COMPETITION
For a long time, "M" fans hoped for a Touring version of the BMW M3.  With the 7th generation of the 3 Series, BMW M finally realised the project – a legend was born!
In no time at all, the H&R engineers developed height adjustable springs that raise the driving dynamics and appearance to a new level.
By lowering the car  FA: 25 – 35 mm / RA: 00 – 15 mm, the driver experiences a noticeable increase in performance and a breathtaking visual change.
On this example, H&R installed its height adjustable springs in combination with Yido Performance Wheels  – the Forged+ 2 model – in 10.5×20 at the front and 11.5×21 at the rear axle.
Optional H&R Trak+ wheel spacers made of high-tensile aluminium promise the perfect wheelbase. Available in a silver or black finish, they allow both standard and accessory wheels to be aligned with millimetre precision.
As usual with H&R, all products are supplied with the necessary parts certificates and are Made in Germany!
Do you have a question or need assistance?
H&R products
---
H&R height adjustable springs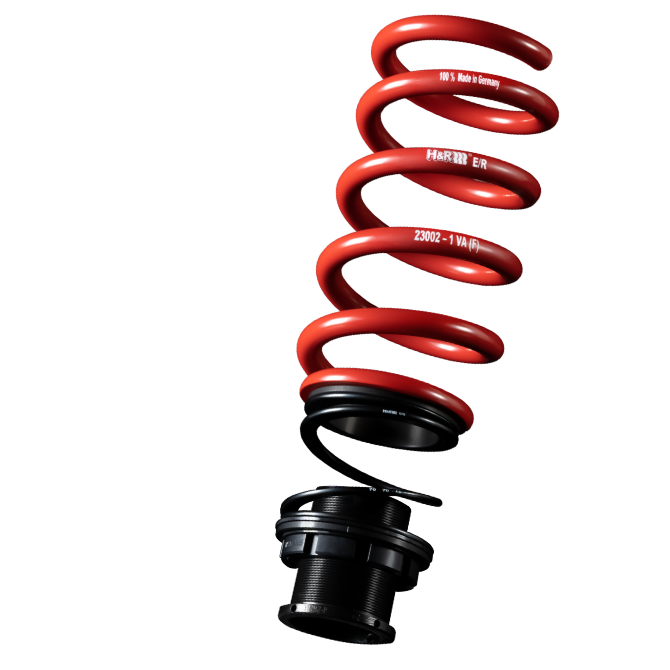 H&R height adjsutable springs allow adjustable lowering on vehicles with and without standard adaptive shock absorbers or active suspensions. The standard shock absorbers including all electronic control functions are retained.