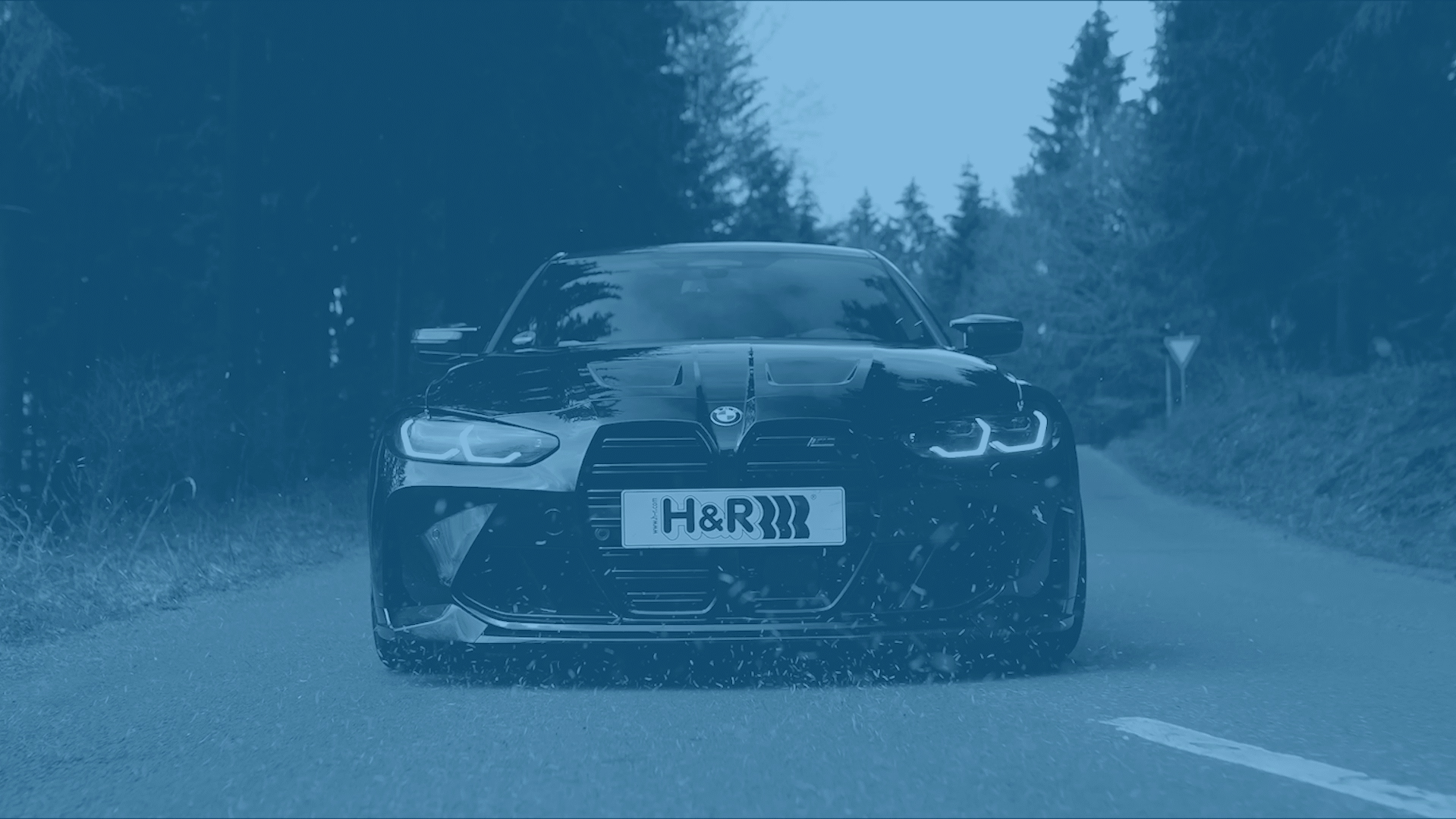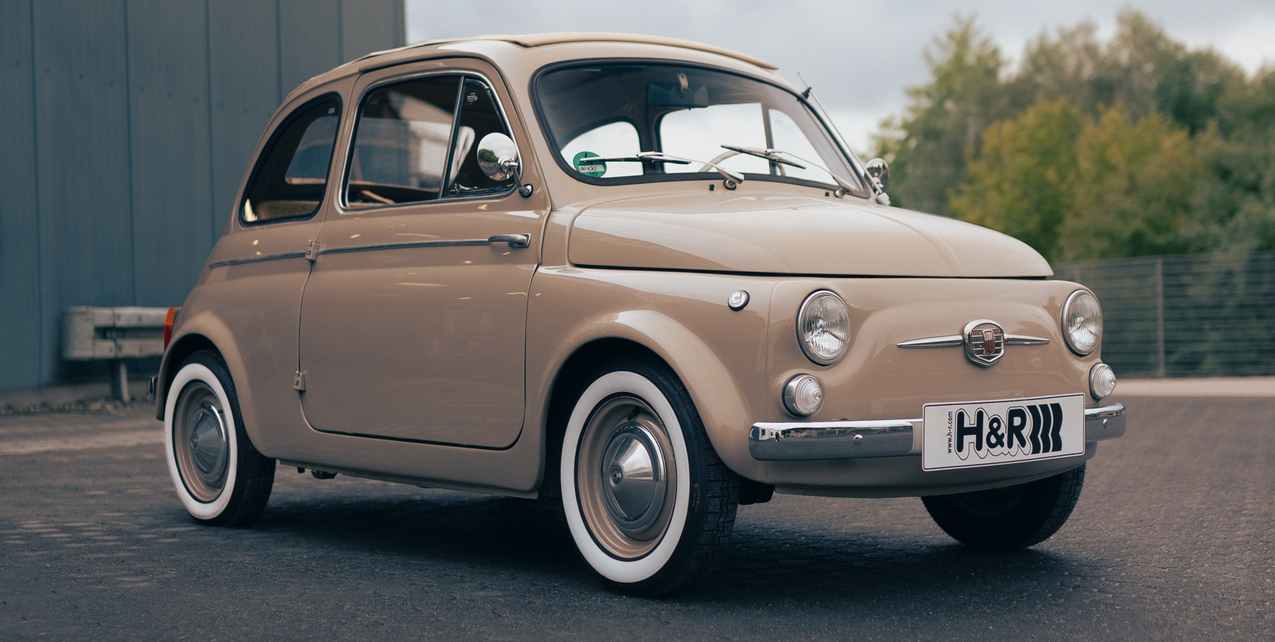 SPECIAL APPLICATION
H&R SUSPENSION – SPECIAL APPLICATION | FIAT 500 OLDTIMER ELECTRIC CONVERSION
The well-known Fiat 500 owes its name to the small engine. The 479 cc two-cylinder engine (500 cc nominal volume) produced 13 hp. Our customer took on the suspension of the car, which is popular with classic car fans, and tackled a spectacular project.
FIAT 500 "ELECTRIC!"! YES, ELECTRIC!
Although the exciting concept immediately created an unusually lively driving experience, but it also brought with it a serious problem. The weight of the rear axle increased significantly due to the installation of the electric engine, the heavy batteries and the wiring.
The now very low rear end of the Fiat not only disturbed the familiar appearance, but also led to poor handling, as the rear axle no longer had any suspension travel.
DO YOU HAVE A SUSPENSION PROBLEM?
WE ARE SURE TO HAVE THE RIGHT SOLUTION!
Now it was up to us: our suspension engineers took care of the problem.
The standard springs and shock absorbers of the rear axle were removed and went through our analysis process to find out the exact detailed values for the development of the new components. In accordance with the increased axle load, stronger H&R suspension springs were designed and adapted to Koni Classic shock absorbers with damping force adjustment.
OUR TEAM ENSURES THE HARMONIOUS INTERACTION OF ALL COMPONENTS.
The result is definitely something to be proud of – the Fiat stands at its usual height, is visually almost not distinguishable from its original condition before the electric conversion and the driving experience is perfectly matching the modern type of drive.
DISCOVER MORE EXCITING INSIGHTS INTO THEIS PROJECT IN OUR YOUTUBE VIDEO:
Do you have a question or need assistance?
ÜBER H&R
Die H&R Spezialfedern GmbH & Co. KG ist einer der führenden Hersteller hochwertiger Fahrwerkskomponenten für Automobile. Das derzeitige Sortiment umfasst Teile für eine breite Modellpalette und wird kontinuierlich ausgebaut. Rund 100 Mitarbeiter entwickeln und produzieren mit höchstem Qualitätsanspruch Sportfedern, Stoßdämpfer, Sport- und Gewindefahrwerke, Distanzscheiben, Stabilisatoren und weitere Komponenten wie elektronische Tieferlegungssysteme. Weiterhin fertigt H&R auch Druck- und Zugfedern für industrielle Anwendungen. Am zentralen Standort in Lennestadt (Sauerland) stellt das Unternehmen unter dem Markenzeichen H&R Qualitätsprodukte für Kunden und Auftraggeber in weltweit über 70 Ländern her. In Nordamerika ist H&R mit einer eigenen Tochtergesellschaft vertreten.
H&R steht für intensiven Technologietransfer vom internationalen Motorsport in die Entwicklung innovativer Fahrwerkskomponenten für Straßenautomobile. Führende Teams der Formel 1, der DTM, der Langstrecken-Klassiker in Le Mans und dem Nürburgring sowie andere Rennserien setzen auf die Technologie von H&R. Auch die Automobilindustrie vertraut auf das Know-how des Fahrwerkspezialisten: So rüstet Porsche alle Sport- und Rennmodelle ab Werk mit H&R-Technologie aus.
H&R Spezialfedern GmbH & Co. KG
Elsper Straße 36
57368 Lennestadt
info@h-r.com
www.h-r.com